Amics del Nepal had the privilege of hosting a Guest Speaker Session on child rights to educate Experiential Learning (EL) students about the significance of child rights and the United Nations Convention on the Rights of the Child (UNCRC). The guest speaker Ms. Aakankshya G.C Bhujel started the session with a comprehensive overview of Nepal's child rights law and CRC, which was also based on the previous sessions conducted at the Amics Activity Centre. The students then presented their learnings on child rights based on the last three sessions.
Several aspects of child rights were covered during the presentation by the guest speaker, Ms. Aakankshya during this session which served as a catalyst for our continued efforts to educate EL students about child rights. Meanwhile, all the students, staff, and interns participated in the guest speaker session with open hearts and minds. As the session progressed, the students presented their paper bulletin based on their understanding of child rights and CRC from the previous sessions. Also, to make the session more engaging, a participatory activity was performed by the guest speaker which led the students to reflect on their rights.
The guest speaker session was a valuable experience for the participants as it reminded that children are not just vulnerable groups but individuals with their own voices; they are not just the future but also the present. Looking ahead, the upcoming EL session will focus on sports as a means to help students engage in the exercise of their rights to play.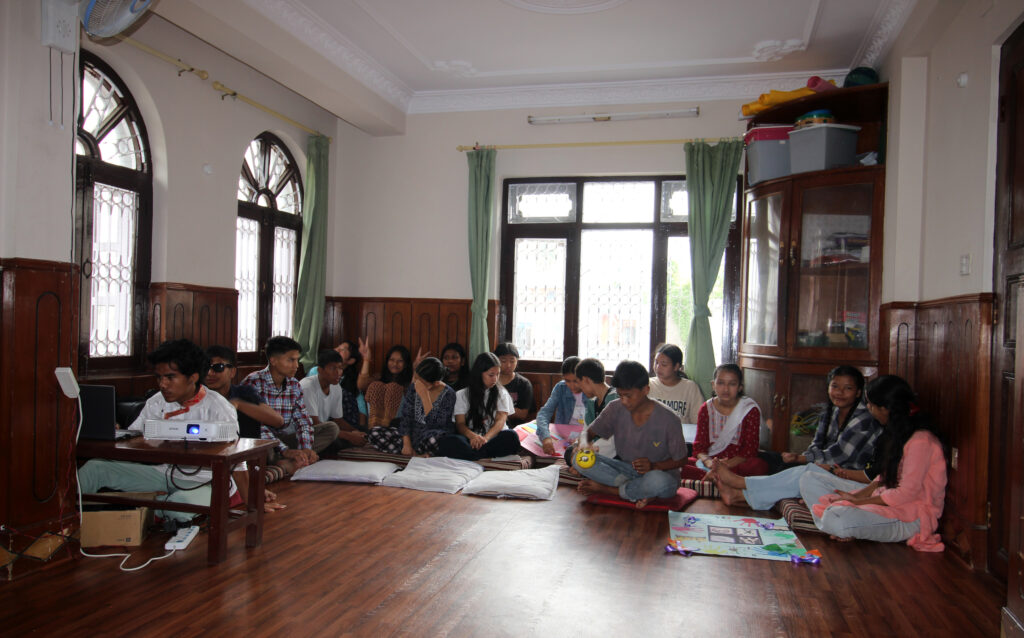 This project is possible thanks to the support of all the members of Amics del Nepal and the collaborating partners: