The 10 week long session of Project Based Learning(PBL) marked its closing on 12th July in Amics Activity Centre with a small event with the presence of Amics staff and interns. The theme of the first quarter was based on Environment and Sustainability and English Preparation. The main objectives of the session was to conduct activities based on Reading, English and Arts to help the students boost their creativity and critical thinking skills.
The event was hosted by PBL7 students in which all the students present contributed through recitations. A group of PBL6 students recited the story of "The Giving Tree" whereas other students shared their opinion on different questions based on the theme such as what happened if we cut trees, and what we could do to preserve them. They also shared their personal journals on Himgiri Permaculture Farm they had a field visit on. Similarly, PBL7 students recited some of their favourite dialogues from the movie "The Charlotte's Web". The event concluded with melodious songs sung by the students of PBL 6 & 7.
The theme of the second quarter is English Preparation and Child Rights starting on 25th July and 27th July respectively.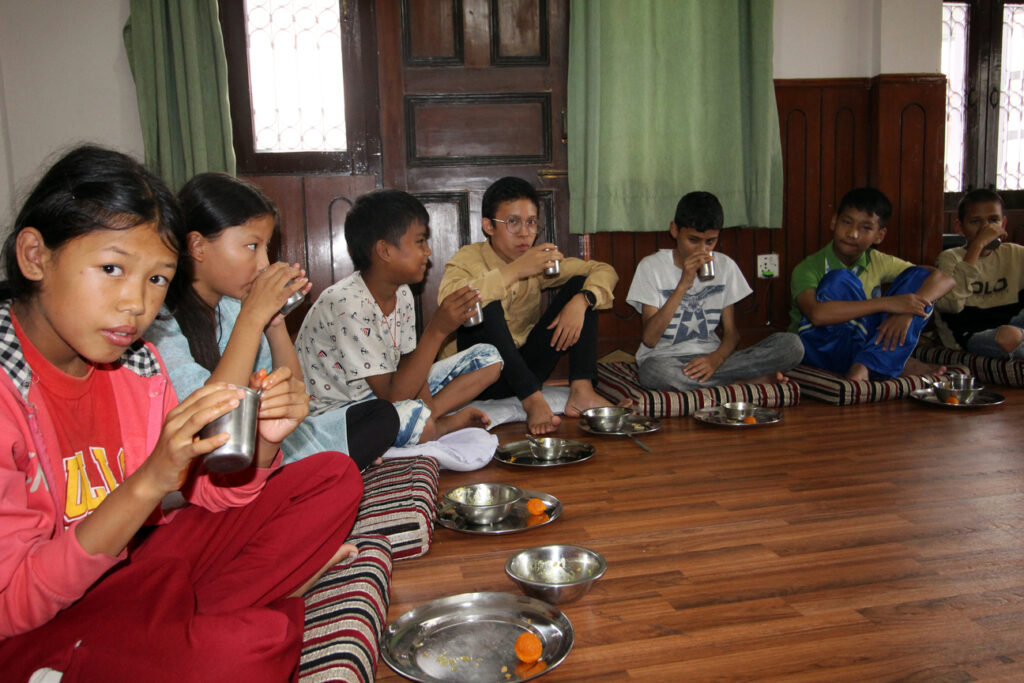 This project is possible thanks to the support of all the members of Amics del Nepal and the collaborating partners: