The DEVELOPMENT HOUR (Y4) is the program that aims of the development of all staff and interns for maximum personal and organisational efficiency and growth. Three interns each year are selected from the youth projects to work part-time, whereas staff work either full or part-time depending on their job responsibilities and study timetables. All staff except for the Program Director of Kathmandu office are either current or past beneficiaries of Amics del Nepal who have all enrolled and benefitted from its youth projects.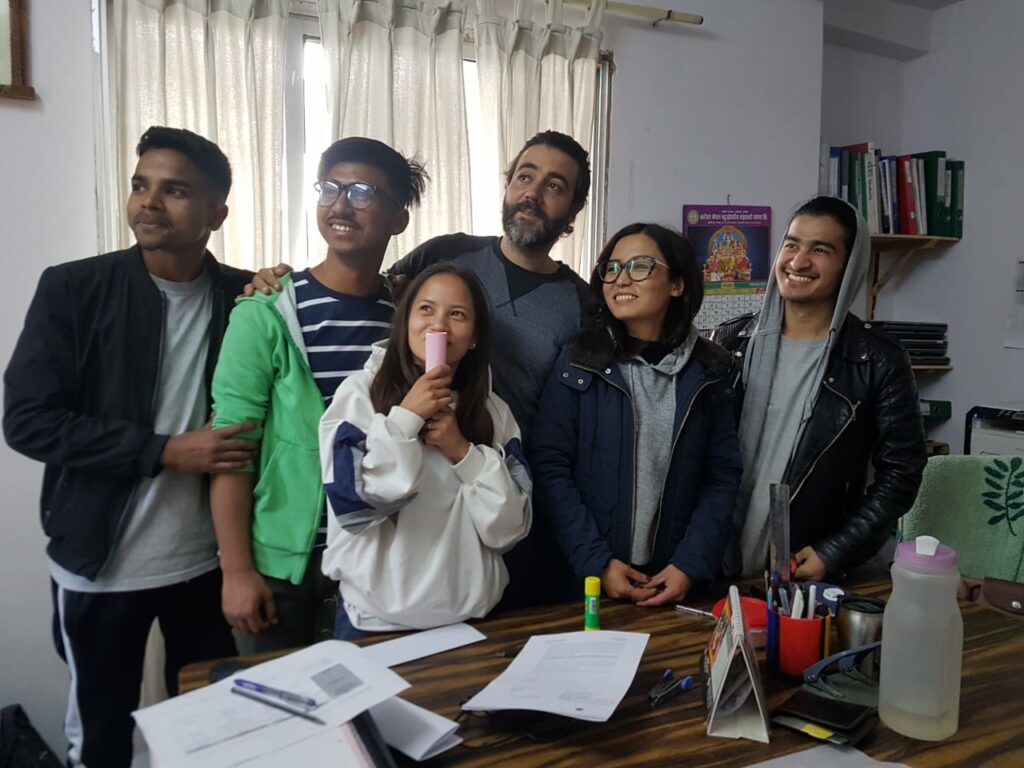 With the aim to develop our youth to become proactive members of societies filled with leadership and social responsibility, we also believe that empowerment of these youth have to first come from the organisation itself. Only if we are to believe in our youth's potential that they can carry the organisation's mission forward, can we bring about the confidence and belief in themselves. The Development Hour project through this model of empowerment and ownership we believe will make the organisation to move on.
Development Hour comprises of weekly hour long training and mentoring sessions, field and event visits, individual counselling and performance and process evaluations. Interns and staff included undergo career development and training while fulfilling their job descriptions. Internship period normally lasts for a period of 12 months after which they may be enrolled as a part/full time staff depending on their performance, potential and organisational needs. Contracts are signed by all participating interns and staff where all terms of conditions such as remunerations, paid leaves, reasons for dismissal are agreed upon. For staff, contracts are revised and renewed at the end of every fiscal year i.e. mid-July.
The project's main objectives include:
To select and develop 3 potential youth each year from the Youth Program through internships in Amics del Nepal.
To expose staff (and interns where feasible) to new methods and tools applied in education development and project management by enabling participation in trainings and workshops.
To conduct performance evaluation of all staff and interns bi-annually for better performance and project development.
To introduce new policies that strengthen the safety, positivity and transparency of the workforce and working environment.
To see the last news on this program, click here!
This project is possible thanks to the support of all the members of Amics de Nepal and the collaborating partners: