After an enriching 10-week-long journey in the first quarter of the academic year 2023/34, Experiential Learning (EL) concluded on 22nd July with a special event centered around Environment and Sustainability. During this quarter, EL students participated in various theme-based activities including dramas, presentations, movies, health workshops, and field visits. The main objective of the quarter was to foster critical thinking, creativity, and collaboration skills among the students while also providing them with insight into current environmental problems and sustainable solutions.
At the final event, the students showcased their learning through a thought-provoking drama focused on global warming and a presentation on air pollution and global warming. Their presentations emphasized the dire consequences of environmental degradation due to global warming and the role of human responsibility in addressing it.
The venue for the event was the Amics del Nepal Activity Centre where staff, interns, parents, and external guests gathered to participate. Three proactive EL students took on the role of hosts while the audience enjoyed the performances and provided valuable feedback. Among the 17 students, ten presented a drama while others focused on air pollution and global warming in their presentations.
As the session unfolded, all EL students shared testimonies of their experiences with Amics del Nepal, adding a personal touch to the event. The event came to a graceful conclusion with a beautiful dance performance and insightful lessons on the environment's significance and potential, delivered by a special guest. We would like to extend our gratitude to Angnima sir for joining the event as a guest and sharing valuable lessons with our students and parents.
Looking ahead, the upcoming Experiential Learning sessions will revolve around child rights, providing EL students with an opportunity to explore and understand their rights and responsibilities more deeply. These rights are essential for the proper growth and development of children to ensure their well-being, development, and safety.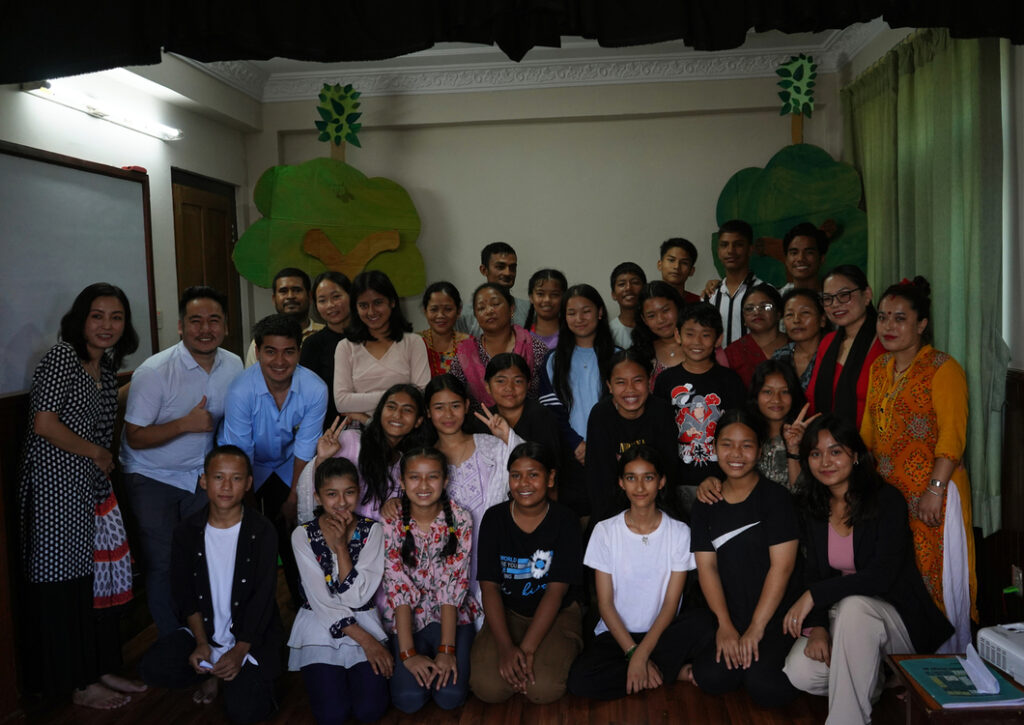 This project is possible thanks to the support of all the members of Amics del Nepal and the collaborating partners: