On 28th and 29th June, a basic health workshop followed by summer clothes and hygiene package distribution was organised for the students of PBL group.The main objective of the workshop was to make students aware of the importance of personal hygiene and basic health care.There were a total of 21 participants in this workshop.
A brief introduction on basic health care was introduced to students on the importance of taking care of ourselves and being healthy and clean. For example, washing hands, bathing, brushing, trimming nails, washing socks and changing undergarments. A set of hygiene pack and summer clothes were also distributed to each student at the end of the workshop which consisted of undergarments, socks, nail clippers, vests and shoes to improve their personal hygiene. It was a new experience for PBL 6 batch as this was their first time participating in such a workshop. The students were also happy to receive such packages and learn about their own health through the workshop.
Amics del Nepal always ensures that the children live healthily and have access to proper health care. With this objective in mind, we will be providing some basic care to their student beneficiaries every year.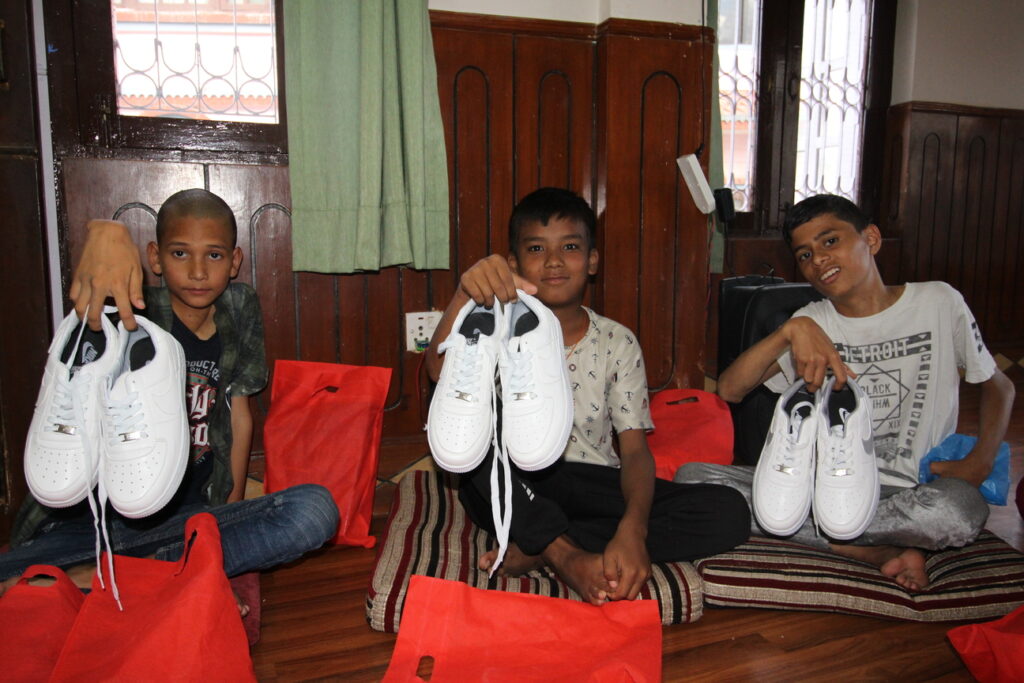 This project is possible thanks to the support of all the members of Amics del Nepal and the collaborating partners: