The eight week long Social Week Project under the Youth Program marked its closing on 4th March 2023. The theme for the session was based on Women's Rights and Social Entrepreneurship. The purpose of the event was to enable youth to share their learning experience during the session through presentation and monologue. At the same time, another purpose of the event was to introduce the concept of women rights and social responsibilities to audiences attending the final event.
There were around 35 attendees in the event, and women from Amics del Nepal's Women Literacy Project and youth beneficiaries' parents were invited as the main guests for the event. The program started with a monologue highlighting the issues of women in Nepal followed by the students' presentation. Youth presented about women led social enterprise "Sana Hastakala" where they explained about the importance of existence of such social enterprises linking it to social responsibilities. And finally, a group song was performed to sum up the event.
This event marked the closing of Social Week Project 2022/23. This group of youth will move on to the second year of the Amics Youth Program, Social Hour where they will receive career counselling and undergo volunteering hours in different organisations and businesses. The new batch of Social Week is set to begin from April 2023 as Amics After SEE Course.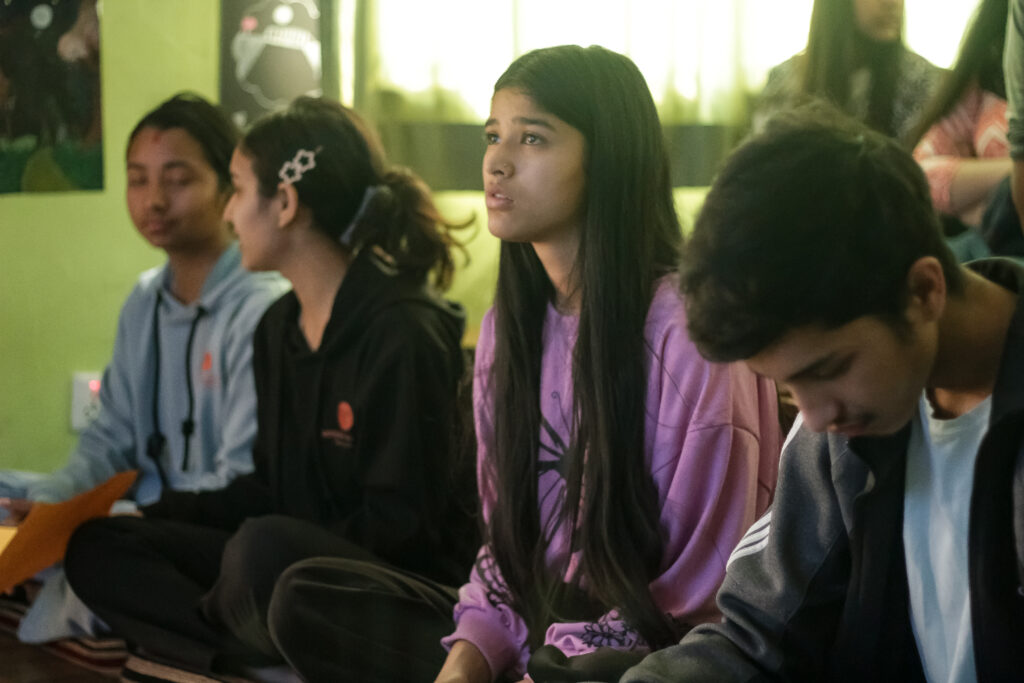 This project is possible thanks to the support of all the members of Amics del Nepal and the collaborating partners: