The final closing of the 10 week- long Project Based Learning (PBL) was conducted on 10th March in the Activity Centre. The PBL7 students opened the event where they presented on different topics related to women's rights including rights and responsibility, human rights, gender inequality , gender bias and women's rights. They also performed some cultural dances and songs. After that, PBL6 students started presenting their daily journal reading, they explained about their family and environment, and played a small act on kindness. The event was concluded by PBL6 with a group song. Bhimphedi youth and staff were the audience of PBL closing on women's rights.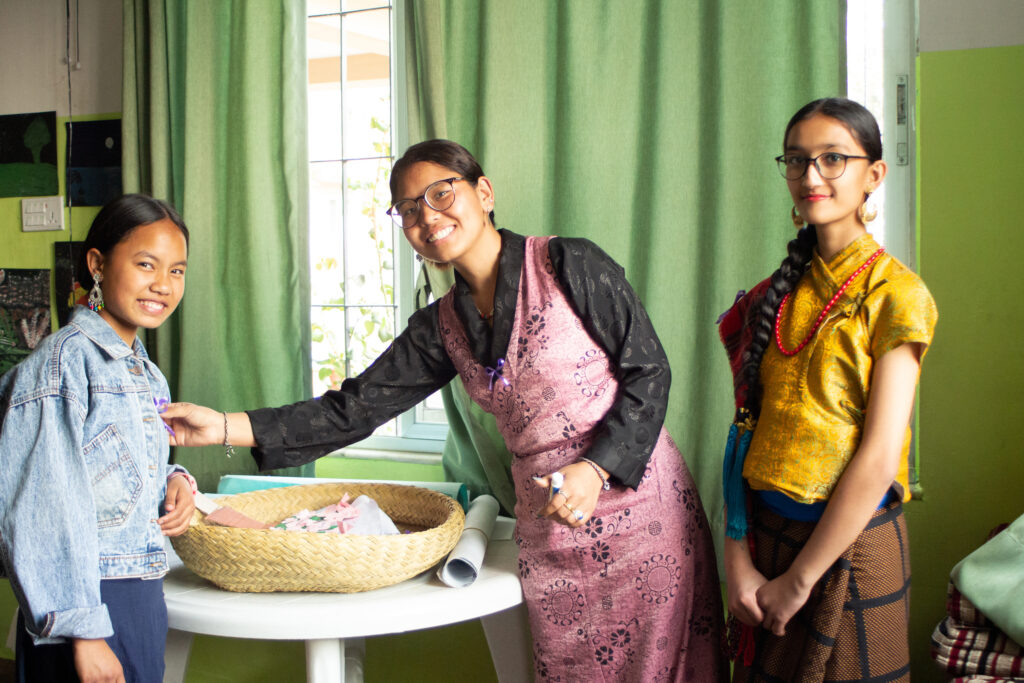 On the other hand, Experiential Learning (EL) marked their fourth quarter closing on
women's rights on 11th March. They presented a biography on women that they feel inspired and take inspiration from. They also presented some poems written by themselves dedicated to all the women around the world. All the women from Women Literacy Program (WLP), staff and Bhimphedi youth were the audience of EL closing on women's rights.
All the students are given a break from Amics after-school classes as they have their annual examination approaching soon. The next session will start from mid-April wherein PBL6 will learn about Environment and Sustainability whereas PBL7 will receive their English Preparation sessions. Similarly, EL students will also be receiving sessions on Environment and Sustainability. The main objective of our sessions is to develop children's basic life skills such as critical thinking, communication, collaboration, creativity, caring, basic IT, and English skills while providing them with some concepts and external knowledge on the selected themes in a fun learning environment.