The 11 week long session of Social Week 11, a session based on the theme "Civic Rights and Youth Awareness" marked its closing with an event in Patan Children's Home, Lalitpur. Youth were involved in various activities such as research, planning, preparing theatre plays, and brainstorming social malpractices and problems in order to get acquainted with the theme of the session.
As a final product of the session, youth presented a 30 mins long play titled "Wi-fi turned off" with the idea of presenting the dark side of internet and cybersecurity. The message of the play was how we could browse the web in a safe and most convenient manner in this rapidly growing world of technology. The audience of the play were the children of Patan Children's Home wherein the theatre had a special focus on the children between the age group of 9-18 years who regularly used the internet for their daily activities especially after the Covid-19 pandemic which brought in a new trend of e-learning.
Overall, it was very convenient to do the theatre play based on cybersecurity and we were able to put up a good message on the importance of cybersecurity. Since our event was conducted when one of the important festivals of Nepal, Dashain, was around, youth also exchanged warm wishes and love with the children and the entire family of Patan Children's Home.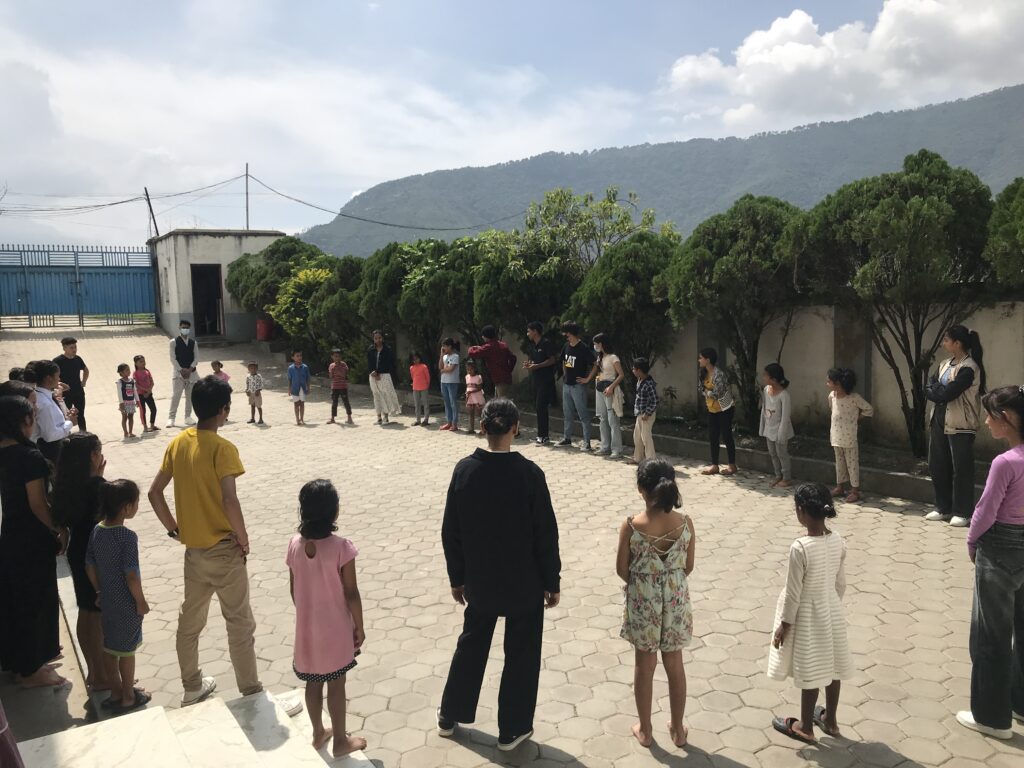 This project is possible thanks to the support of all the members of Amics del Nepal and the collaborating partners: