The eight week long Social Week Project under the Youth Program marked its closing on 5th March. The theme for the session was based on Women's Rights. The event was a collaboration between Social Week Project and Experiential Learning as both the projects were based on the same theme "Women's Rights." The purpose of the event was to enable them to share their learnings through different media like presentation, theater, and monologue. At the same time, another purpose of the event was to introduce the concept of human rights making the women audience aware of their rights.
There were around 40 attendees in the event, and women from Amics' Women Literacy Project were invited as the main guests for the event. The program started with a beautiful song presented by the women followed by the youth presentation and EL students' performance. Youth presented different social malpractices through their PowerPoint presentation, monologue, and spoken word poetry. A theater play based on "The Shadow Pandemic" was one of the main attractions of the event.
While the students were presenting the sad realities of our society, it was interesting to see women adding their opinions regarding violence and their rights. The women were delighted to be part of the event and the students were very happy to share their presentation with such an engaging audience.
This event also marked the closing of Social Week Project 2021/22. This group of youth will move on to the second year of the Amics Youth Program and the new session of Social Week will begin from April 2022 with new youth.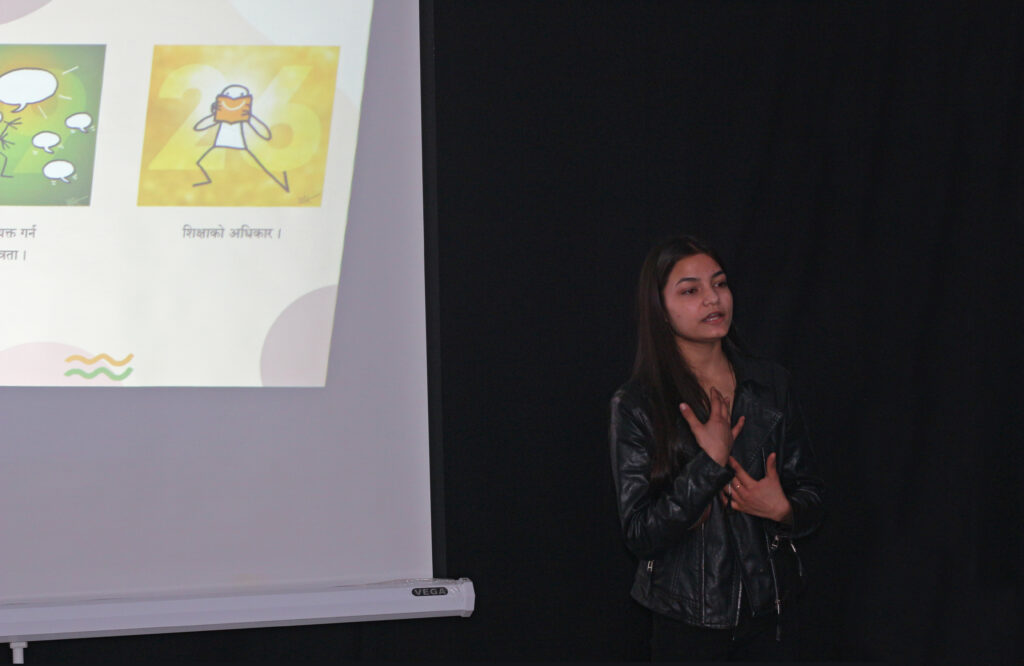 This project is possible thanks to the support of all the members of Amics de Nepal and the collaborating partners: