Environmental hygiene encompasses effective cleaning of surfaces using appropriate products, decontaminating of medical equipment and devices used in patient- care procedures, safe and appropriate handling of sharps, blood and body fluid spills, waste and linen. Waste management includes the processes and action required to manage waste from its inception to its final disposal.
On 12th February, a health workshop was conducted among the parents of PBL children and WLP beneficiaries. There were around 26 participants in the workshop. The main objective of this workshop was to help families understand waste management and the current issues and challenges associated with waste. The activities were carried out with the help of interns and Social Hour youth.
During the workshop, a warm up game was conducted as an energizer before the workshop began. Social Hour youth performed a small theatre play based on waste littering to introduce the topic of waste management followed by different types of wastes produced at home and ways to manage solid waste in the home. As a conclusion, a small activity based on waste segregation was conducted. It was about an hour long workshop with a small tea-break of 10 minutes.
By the end of the workshop, the participants were aware about the types of waste they were producing in their home and how to segregate the waste. They seemed very enthusiastic throughout the event and to keep their motivation high, a hygiene and relief package was distributed to all the beneficiaries from the Children Program, Youth Program, and Women Program.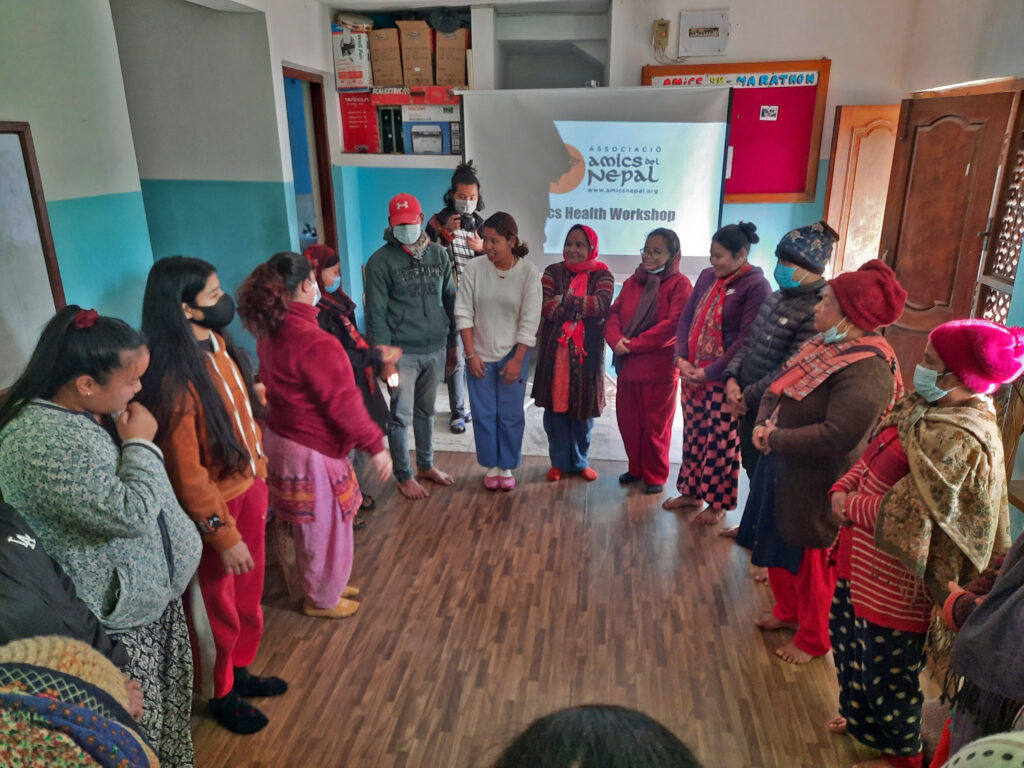 This project is possible thanks to the support of all the members of Amics de Nepal and the collaborating partners: