In November 2020, the annual Amics del Nepal meeting could not be held due to covid-19. It was its 25th anniversary.
For almost two years, no face-to-face events have been held in Catalonia, but Amics del Nepal has worked hard during this time to be able to respond to the economic and health needs that the pandemic has added to existing ones.
On November 27, 2021, we were able to celebrate our 26th anniversary and we did it in a very special way. We took part in the presentation of the solidarity book of poetry "Things that matter" written by one of our founders and most active members, Cristina Morales Amorós.
A video was shown at the event about the origins of Amics del Nepal, its work and the role of Cristina to this day. At the end of the video, Kavita Gurung, director of Amics del Nepal, gives to Cristina and Amics del Nepal a poetical token of gratitude for the 26 years of cooperation.
During the second part of the event, which was dedicated exclusively to Amics del Nepal, it was shown the work of the NGO over the past two years and the future challenges.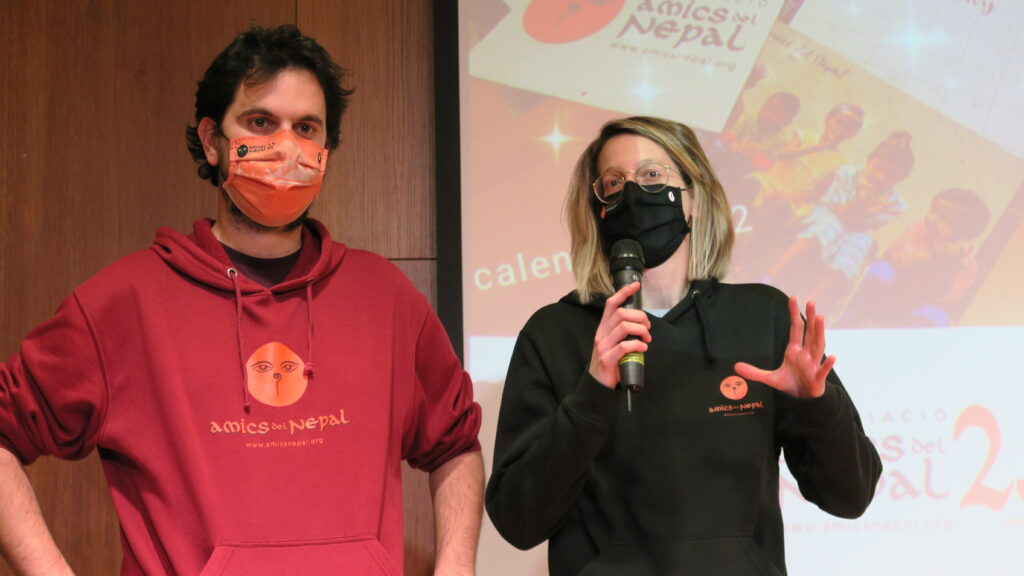 Two videos were also shown, one showing all the staff of Amics del Nepal at the Activity Center in Kathmandu and a second video explaining the Children and Youth Programs that will be enhanced this coming year.
The event closed as is the tradition with the Christmas solidarity raffle with products from Amics del Nepal and two batches of 3 bottles of Brut Nature Reserva donated by Llopart. Before leaving, attendees were able to purchase the 2022 Amics del Nepal calendar, lottery tickets and pull-overs to start the new year filled with solidarity!