Amics del Nepal ran its projects online in the last two quarters of 2020 and gradually shifted to physical sessions in 2021 with the ease in lockdown. But the rise of the second phase lockdown in Nepal due to the never ending pandemic made it difficult to conduct the activities physically and regularly. Therefore, Amics del Nepal Activity Centre in Kathmandu had to remain closed for a long period of time. However, adoption of online learning as an alternative to the physical classes in this kind of situation has helped run the activities and continue the learning process smoothly.
Thus, with the objective to keep the activities continuing and enable children and youth to learn something new and regularly, Amics resumed its online sessions under different themes for the children and youth in July. The children classes are divided into two groups PBL Classes for grade V-VII and Experiential Sessions for grade VIII-X sharing the same theme Child Rights.
The PBL Classes with the younger children are conducted three days a week for an hour online while Experiential Sessions for senior children are conducted every Saturday for two hours. This Child Rights themed project has ended on September 14 (National Children's Day) where the children have presented their learning and final outcome of this eight week long project.
Through these kinds of online sessions, children are encouraged to become independent learners as well as be supported in developing their life skills such as critical thinking, creativity, communication and so on. It also helps us as an organisation to make regular follow ups with these children and their families and provide aid in every possible way in these hard times.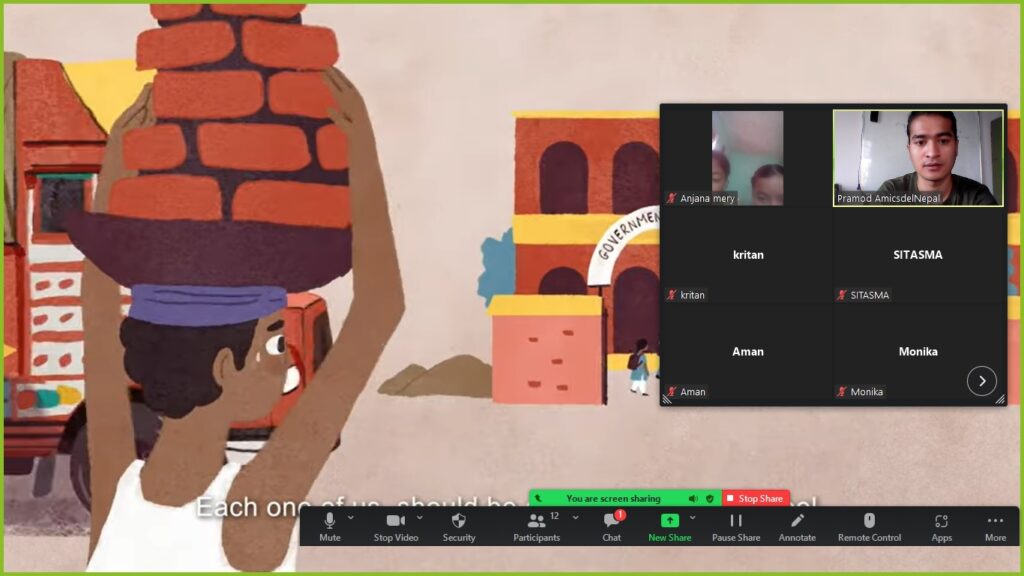 This project is possible thanks to the support of all the members of Amics de Nepal and the collaborating partners: