On 5th August, a mental health workshop was conducted among the senior children of Patan Children's Home. There were around 14 participants in the event. The main objective of this workshop was to educate them about emotions, their variations, and the significance of mental health.
The overall activities were prepared to offer a fascinating and educational session on emotions, mental health, and the value of open communication. All the participants gain insightful knowledge about these subjects through activities, conversations, and interpersonal interactions, providing them with the information and skills they need to put their mental health first.
The children were very happy to receive a workshop on mental health. The feeling of curiosity and excitement were seen in the participants through the workshop. Amics del Nepal will continue providing activities and workshops for the children of Patan Children's home in the coming days.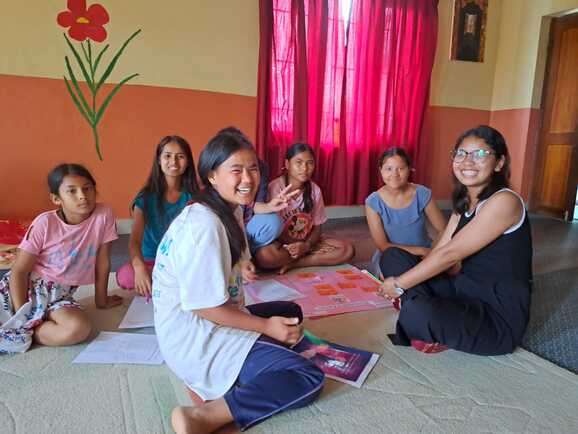 This project is possible thanks to the support of all the members of Amics del Nepal and the collaborating partners: