Kavita, director of Amics del Nepal in Kathmandu, and Rohit, coordinator of the Youth Program of Amics del Nepal, are two key members of the team that makes our cooperation projects possible on the ground.
For 18 days (between the 25th of March and the 13th of April of 2023), Kavita and Rohit have been in Catalonia to carry out activities, talks, meetings and visit all the friends they have made during the years they have been working for Amics del Nepal. During these days they were able to fulfil the aimed goals and spend a great time.
Strengthen links with collaborating localities
Castellar del Vallès: Since 2017, the town council of Castellar has collaborated with Amics del Nepal, thanks to the link created by the Joan Blanquer school. During these days, three visits were made to the town:
Open event at the Calissó Cultural
Mestre Pla public school
Joan Blanquer public school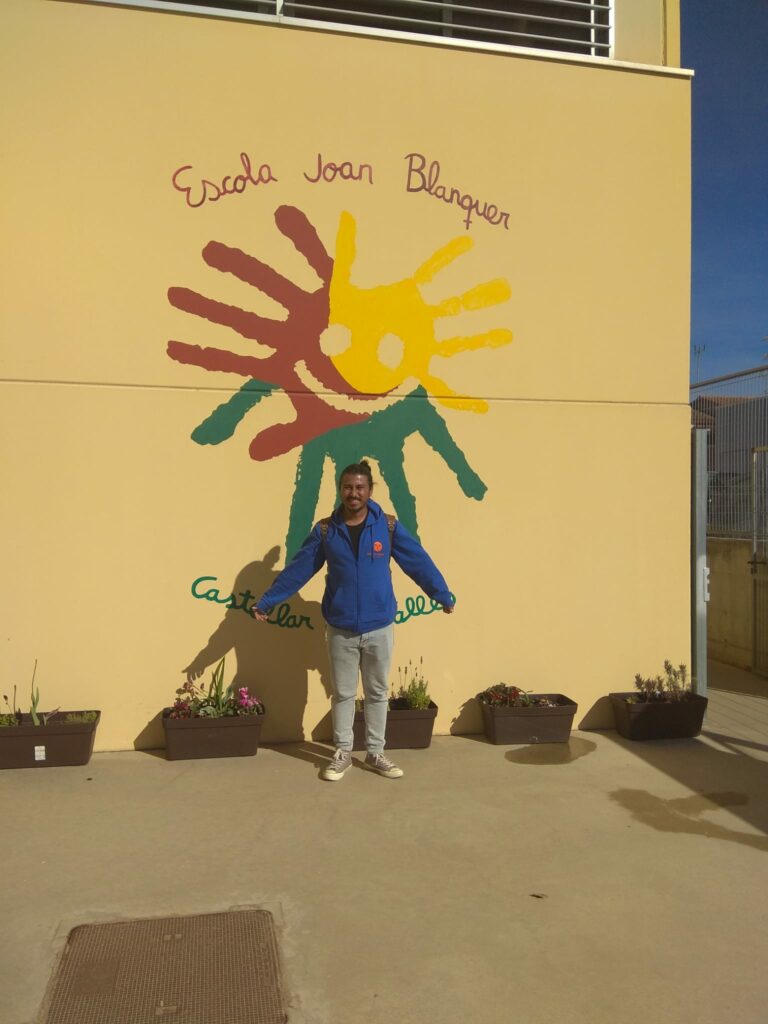 Sant Quirze del Vallès: Since the earthquake of 2015, the Sant Quirze town council has collaborated in many of the projects of Amics del Nepal, thanks to the link created by Ateneu del Món, an association of this locality. During these days, three visits have been made to the town:
Talk to the students of the Salas i Xandri high school as part of their quarterly project "Be engaged in your world". During this week, the students have created a program for the local radio, talking about Ateneu del Món and the projects in which they collaborate, including Amics del Nepal: https://www.radiosantquirze.cat/programs/somsolidaris/radiosantquirze_podcast_6983?ref=wa
Open talk at the Marcel Ayats library
Talk with the ten graders of the Salas i Xandri high school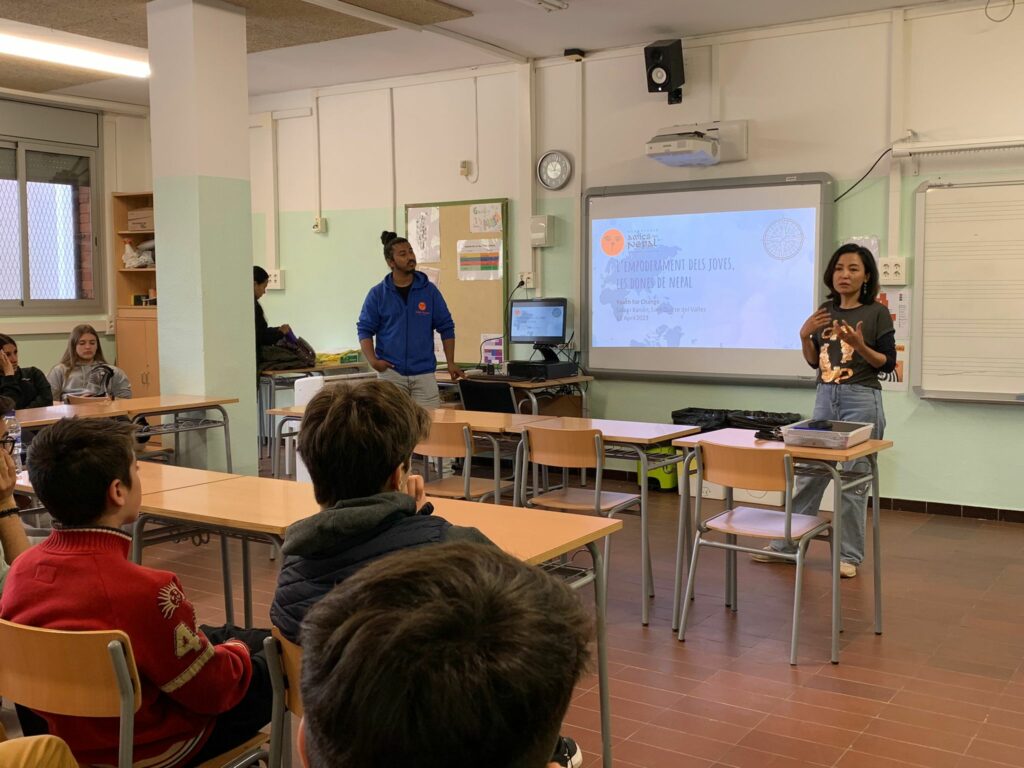 Cardedeu: It's been two years since the Cardedeu town hall has collaborated with Amics del Nepal projects. Kavita and Rohit held a talk at the cultural center Tèxtil Rase Cultura Factory.
We hope that in future visits, they can also visit other localities such as Olesa de Montserrat, Montornés del Vallès, Altafulla, Sant Esteve de Sesrovires or Naut Aran.
Create new strategies
The team of volunteers from Amics del Nepal in Catalonia and the workers in Nepal are in daily coordination, but this visit is also an opportunity to be able to coordinate face to face and this helps to have new ideas and to motivate ourselves to continue improving our projects.
Meeting with La Caixa Foundation: La Caixa Foundation has been collaborating with Amics del Nepal projects for two years now. The meeting with a representative of the foundation was to exchange ideas for improving and expanding the collaboration.
Training for Kavita and Rohit to prevent suicidal behavior directed by Glòria Iniesta from APSAS.
Talk at Altair: To open up to a new audience, we took the initiative to hold a talk at the prestigious bookstore in Barcelona.
Meeting of the Board of Directors: An important part of the executive team of Amics del Nepal met to be able to design the next improvements in the cooperation projects.
1r School Doc-Fest at the Lanaspa school: An event was held to close the pilot test of this collaborative project between children from Nepal and 6th graders from Catalan schools created by Amics del Nepal during 2022: https://www.amicsnepal.org/en/come-meet-us/school-doc-fest-2/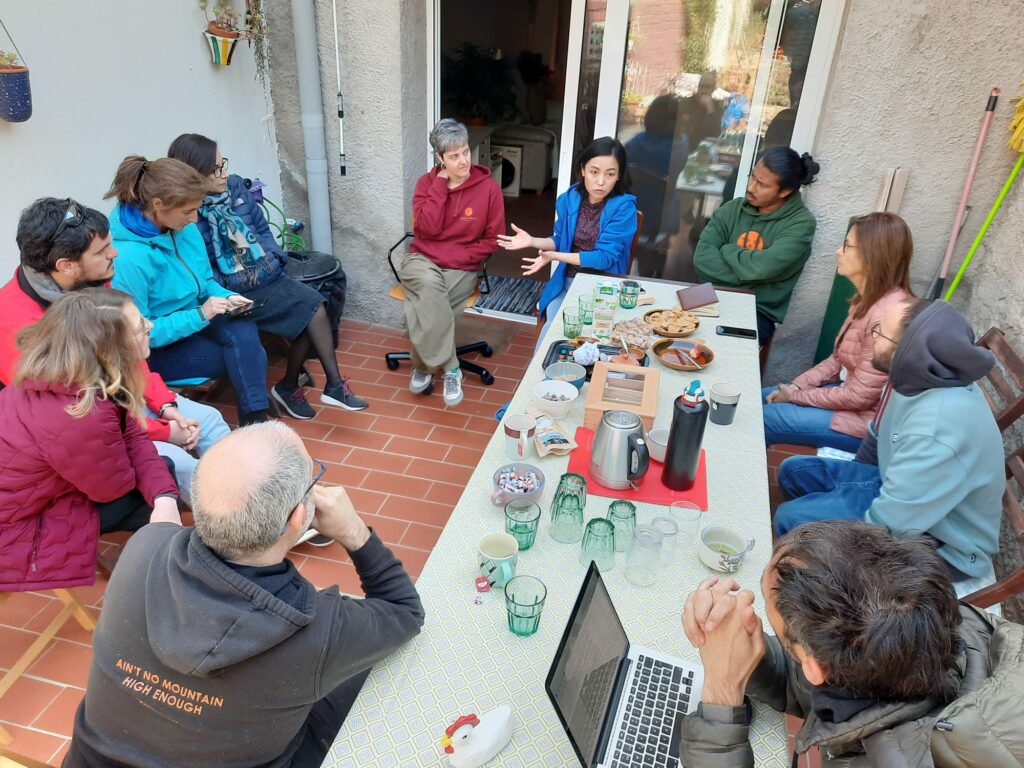 Discover Catalonia
Rohit and Kavita used this trip to have memorable experiences. They have visited the Cosmocaixa, Picasso and Dalí museums. They were also able to see Tarragona, Terrassa, a Barça match at Camp Nou, experience a "correfoc" in Sabadell, attend a night concert in Barcelona and go hiking on the mountain of Montserrat and in the Natural Park of Sant Llorenç del Munt i l'Obac. Rohit got to see the sea for the first time and even went scuba diving.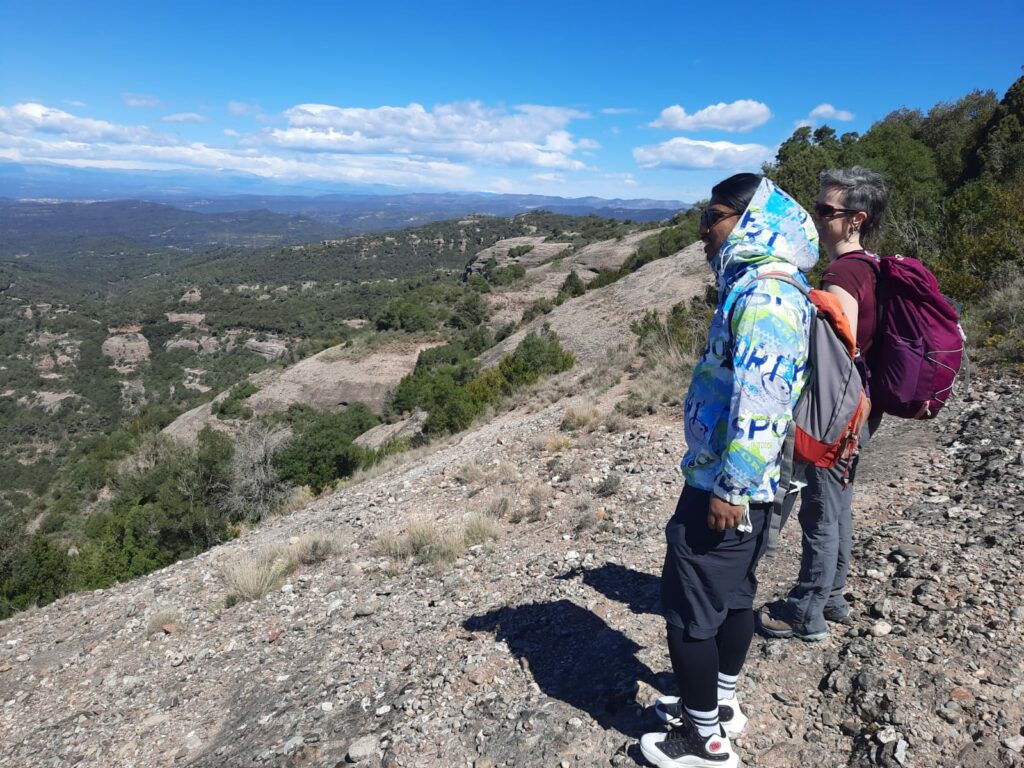 Naturally, there was no shortage of gastronomy. They brought food from Nepal, organizing food for the board of directors, for the charity dinner in Vilassar de Mar, managed by the Òlbia group, or for the Doc-Fest in Terrassa. And they were able to taste some of the most important elements of Catalan gastronomy such as calçotada in Mont-roig del Camp, paella, cannelloni or a tasting with Llopart winery.
A very successful visit. A big thank you from Amics del Nepal to all those who made it possible or were able to participate in one of the events!
For those of you who couldn't be there, don't worry, new representatives will definitely be back next year!