The health workshop is one way to discover an area of learning. Amics del Nepal provides various health workshops through different projects to inspire women and give them knowledge.
On August 13th, we held a health workshop on the topic of 'breast cancer' facilitated by an external guest speaker (Dr. Kunsang) with the students of Women Literacy Project and women beneficiaries of Amics del Nepal. The main objective of the workshop was to make women aware of breast cancer. There were 20 participants in the workshop. All the participants interacted with the guest speaker, and they enjoyed the session a lot. They were very eager to know about their health.
At the end of the session, the participants were able to identify breast cancer symptoms and had ideas on how to determine if they had breast cancer. We would like to thank Dr. Kungsang for the session.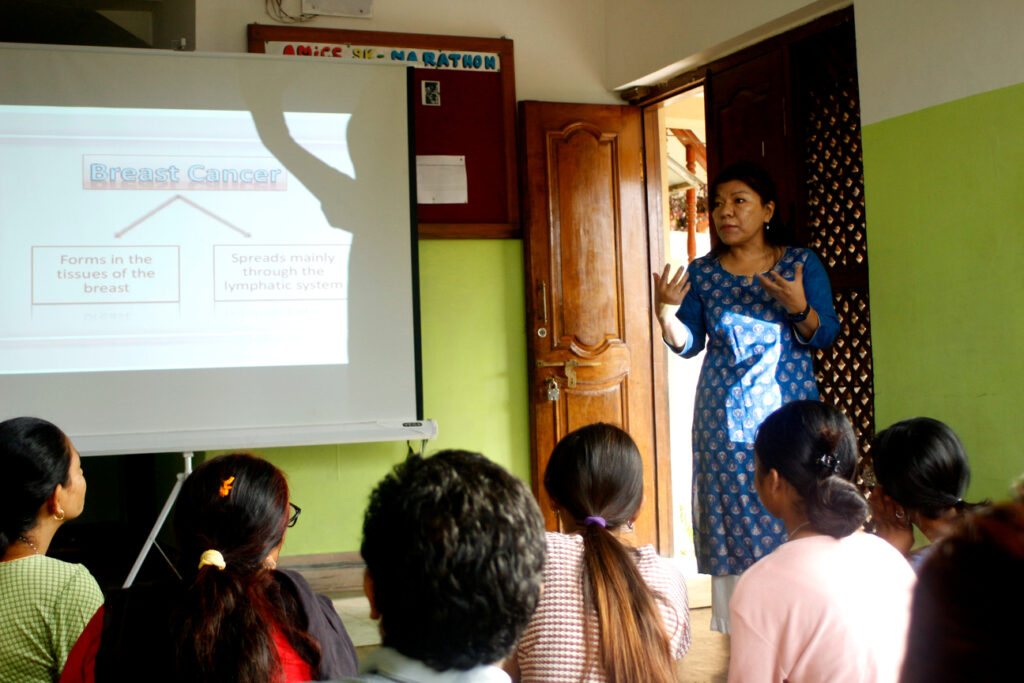 This project is possible thanks to the support of all the members of Amics de Nepal and the collaborating partners: