The 8 weekly sessions of Experiential Learning (EL) on the theme Child Rights marked its end with a small event organised by the students of the session. Students of grades 8, 9 & 10 have been involved in various activities such as research, creating presentations, collages, watching videos, and brainstorming activities in order to get themselves acquainted with the understanding of the theme throughout the sessions. We started the session on July 30, 2022.
At the event, the students presented a group song about human rights and a cultural dance. The four students in grade 10 delivered their opinions on child rights and problems in the form of speeches as well. The audience consisted of Amics Project Based Learning students from grades 6 and 7 as well as some youth paticipants. PBL students also showed their videos which they had created during their own sessions. It was very impressive and had beautiful messages on child problems.
We enjoyed some snacks after the brief event and took group pictures. The next sessions on the theme of Solidarity will begin after the Dashain festival.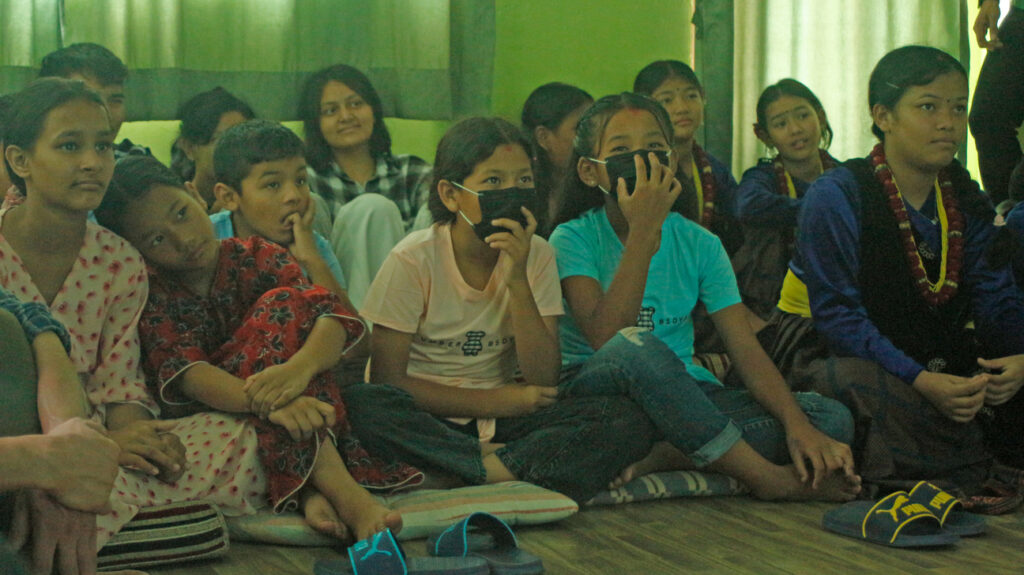 This project is possible thanks to the support of all the members of Amics de Nepal and the collaborating partners: