The new Project Based Learning (PBL) batch of 2022-2023 started with the students of grades 7 on the 3rd of May and grade 6 on the 5th of May at the AN Activity Centre. We have a total of 20 students combining new and old students. The students of PBL 6 will be introduced to the theme "Environment" in which they will learn about their surroundings and community. PBL7 will be focused on English preparatory classes, developing their speaking and writing skills.
The PBL orientation began with a warm-up and introductory activity, helping the students to get to know each other and familiarise themselves with PBL classes. The orientation was also conducted to stimulate interaction between the new and old students with the help of the facilitator. In this 1st quarter of the PBL session, students will be exposed to the theme and English preparatory classes through field visits, and guest speaker sessions.
Upon completion of this PBL session, we expect the students of PBL 6 to be able to identify and explain the environment and find sustainable solutions to environmental problems. The students of PBL 7 will be able to write a proper essay describing themselves and their neighbours.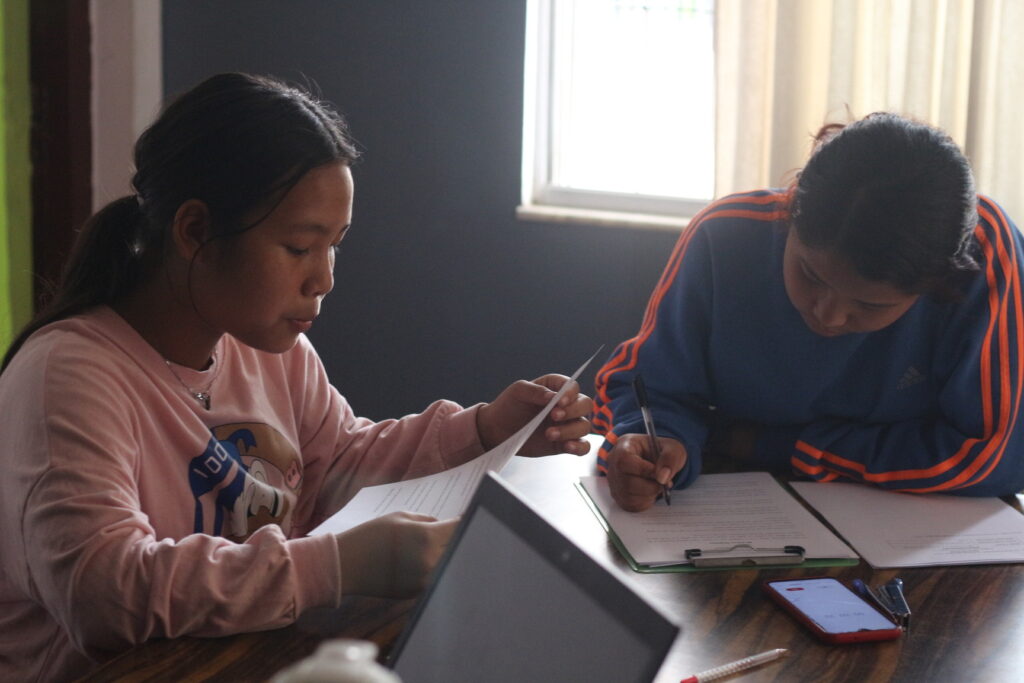 This project is possible thanks to the support of all the members of Amics de Nepal and the collaborating partners: