On 26th of March, we took our 21 PBL and EL students to Taragaon museum, Boudha to see an exhibition about farming and gardening organised by Kathmandu Triennale. Kathmandu Triennale 2077 is an annual art exhibition organised by the Ministry of Culture, Tourism and Civil Aviation of Nepal together with Siddhartha Arts Foundation. The exhibition was held in March 2022 in five historically and culturally significant locations around Patan, Kathmandu, and Boudha, where performances, workshops, exhibitions, and public events were featured. Kathmandu Triennale is Nepal's premier international platform for global contemporary arts which is in its fourth edition.
The exhibition at Taragaon was a walking distance of 15 minutes from the Amics Activity Centre.Two tour guides led us around the entire exhibition explaining about the details of the event. There were different sections on topics such as Mithila Arts, terrace farming, food culture and its influences, people movement and culture transmission, Tamang culture, insects and landscapes among others. Our students enjoyed connecting these sections to one another in order to understand more in depth the relationship between insects and plants, humans and their effects on farming and the overall exhibition as the tour guides explained about them. We were also able to meet some Mithila artists and conduct a small Q&A session. The tour ended with a small reflection activity where students shared their experiences through their drawings and small journals.
It was a very educational and interesting visit for our students. Taragaon museum itself is a contemporary art museum with great architecture archives promoting and preserving Nepal's cultural and architectural heritages. The students later explored the museum and took some photos before heading back to the Activity Centre.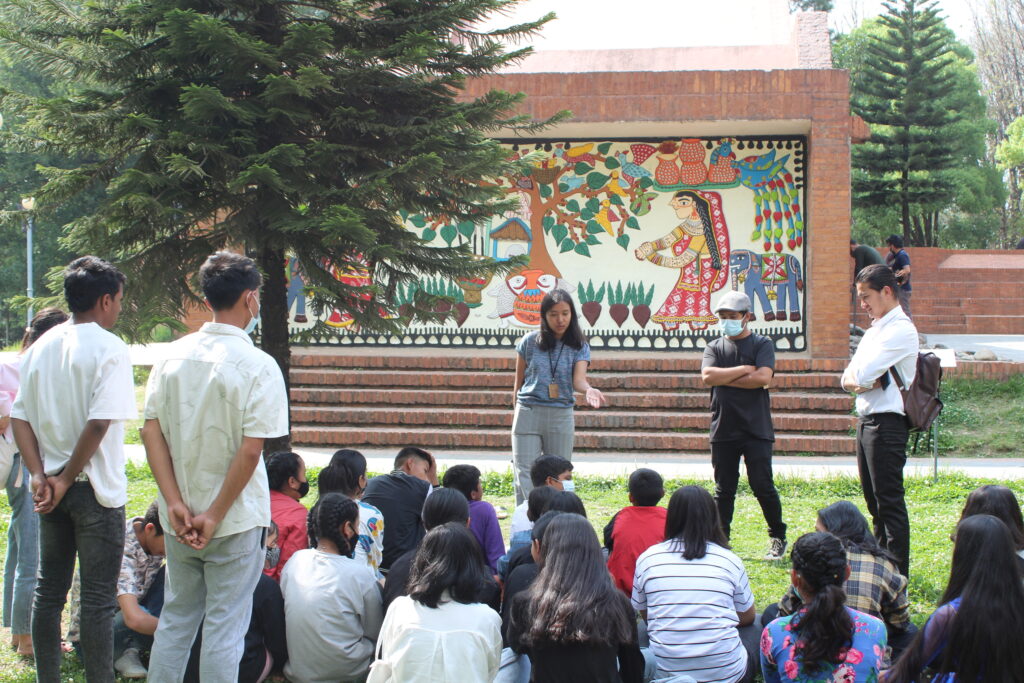 This project is possible thanks to the support of all the members of Amics de Nepal and the collaborating partners: