From its initial year in 2017, Namuna Bari has been conducting different workshops and training for the staff and children from Balmandir. The project has been experimenting with new methods and techniques of agriculture. Workshops and training are part of these experiments. The main objective of conducting the workshop and training is to learn, develop and broaden knowledge on agricultural skills of the children and staff. Conducting such workshops has helped the children and youth engage more in Namuna Bari kitchen garden work. Till date, the project has been able to conduct five different workshops which includes two mushroom training for staff and youth, vegetables naming activity for children, insects' hotel activity and sapling preparation and plantation.
On 16th October, a basic workshop on Sapling Preparation and Cultivation was conducted by project staff in Bhimphedi, Balmandir. A total of 25 participants including children, youth and staff were engaged in the workshop. The main idea of conducting this workshop was to expose the idea about sapling cycle with their preparation, plantation and caring methods. The workshop was conducted into two phases: presentation (Theoretical phase) field work (Practical phase). The theoretical part was presented in the IT room and later demonstrated in the field. Two different vegetable seeds were planted in four vegetables beds to convert them into saplings.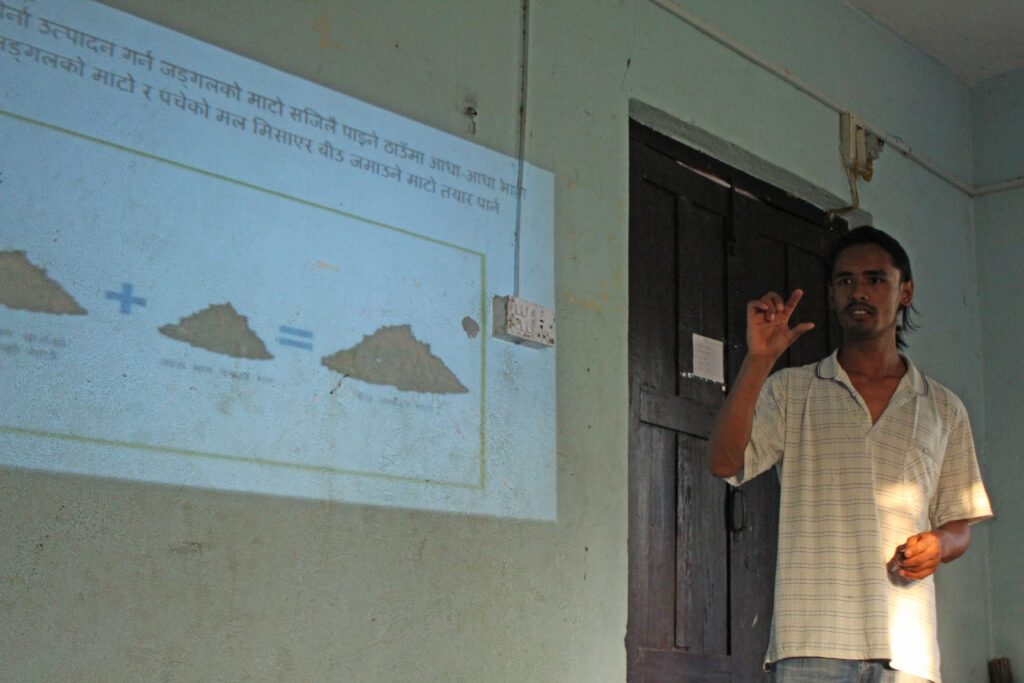 Besides this, few challenges were faced during the workshop. In the presentation phase only a few participants were interactive and fully engaged. Since the vegetable beds demonstration wasn't done, participants were having difficulty in preparing it. However, once on the field, the workshop became more engaging for all the children, youth and staff. They were able to broaden their knowledge in vegetables cultivation with proper techniques and methods through direct application. All in all, it was yet another learning experience since we were able to conduct this workshop amidst the current pandemic climate, especially for the Kathmandu staff who also travelled to Bhimphedi to participate in the workshop.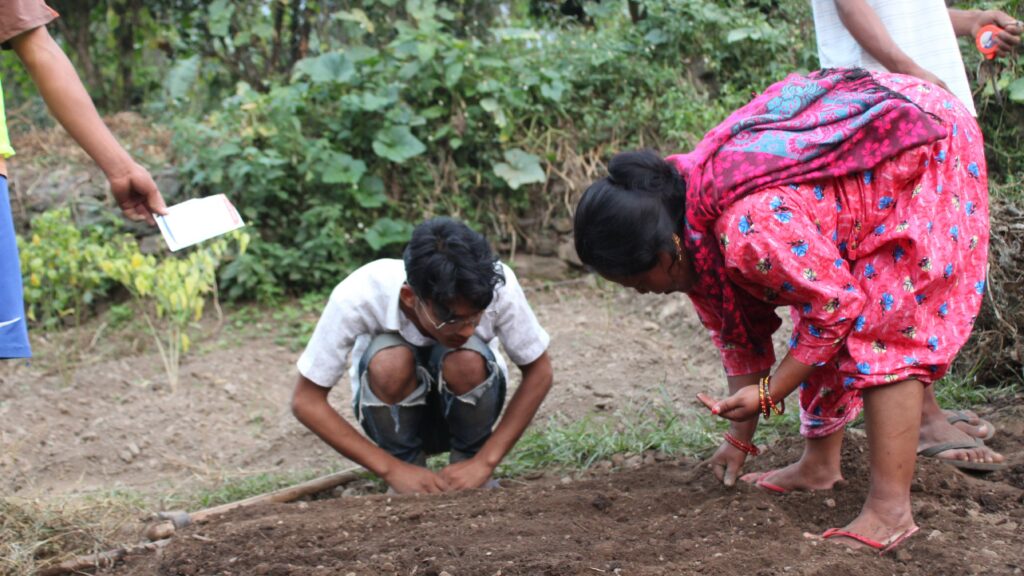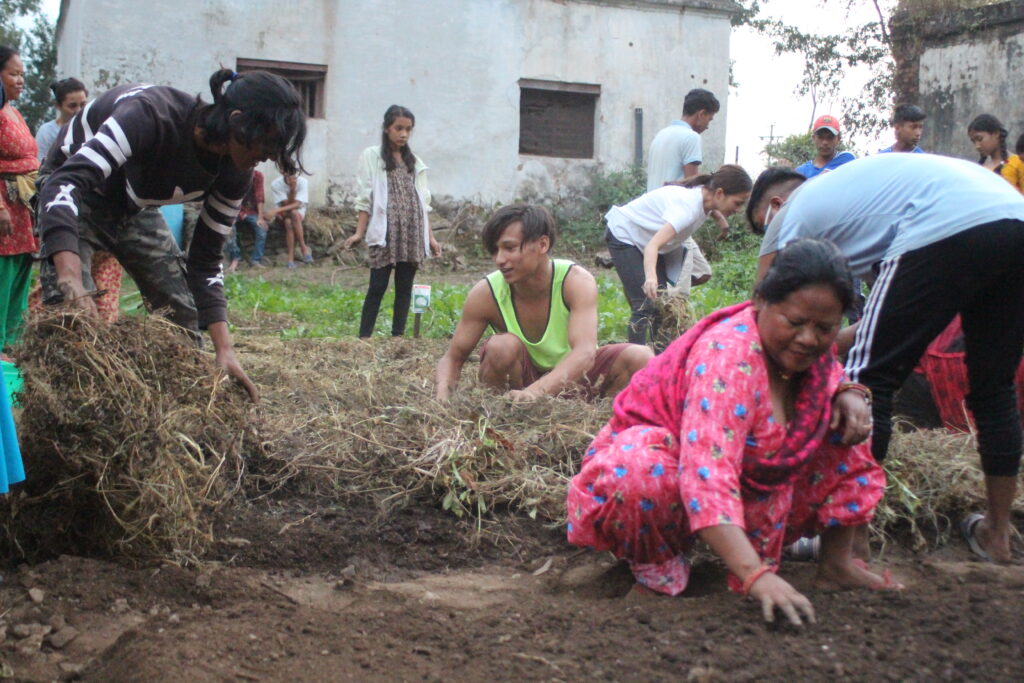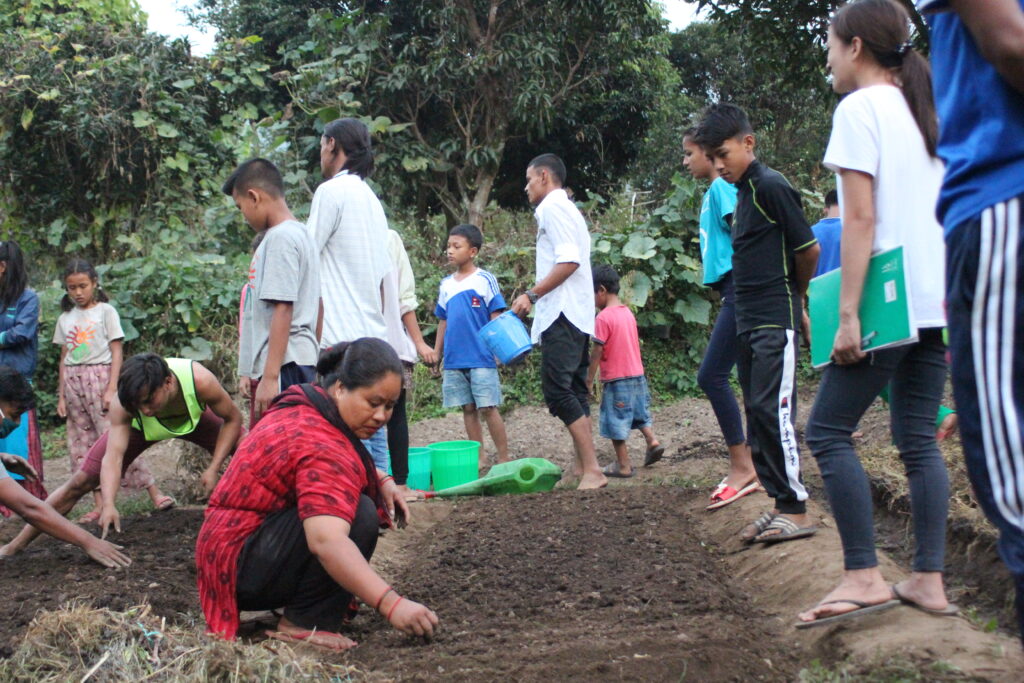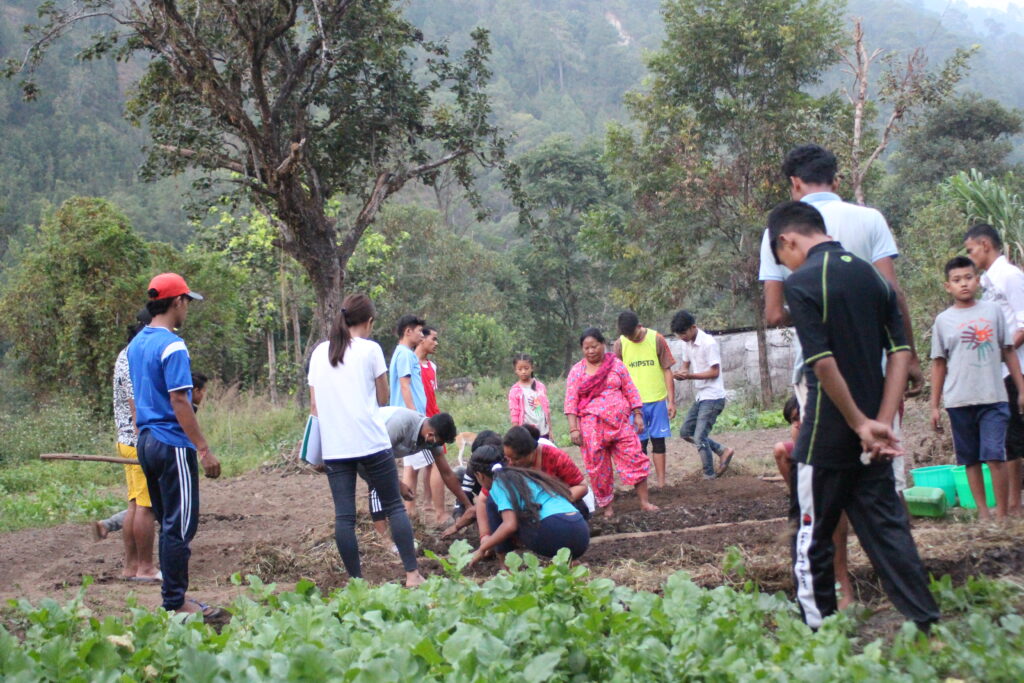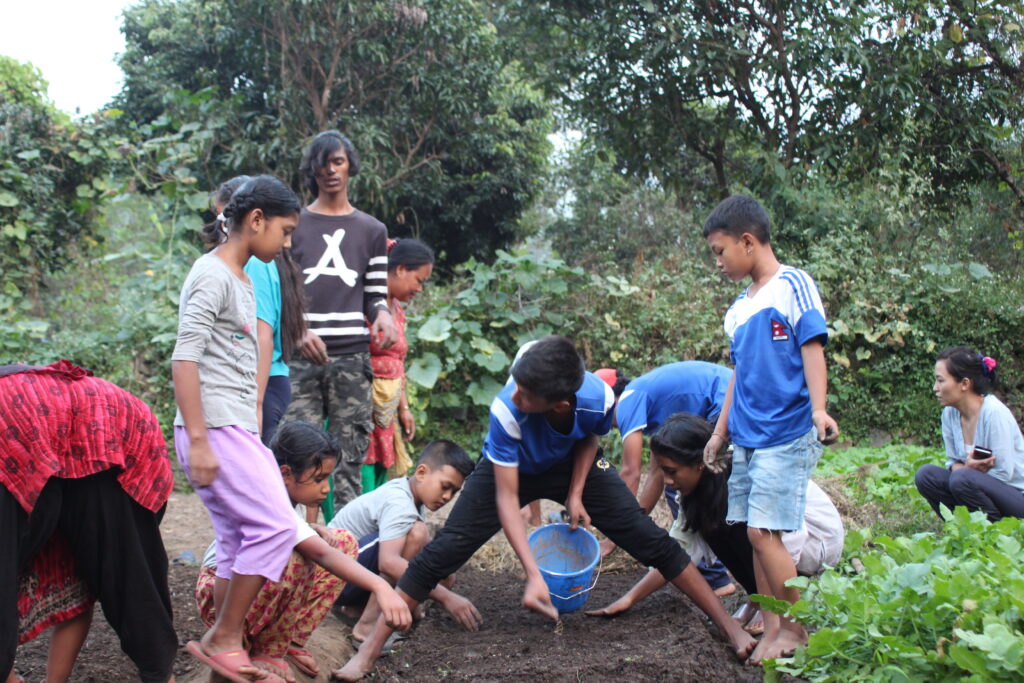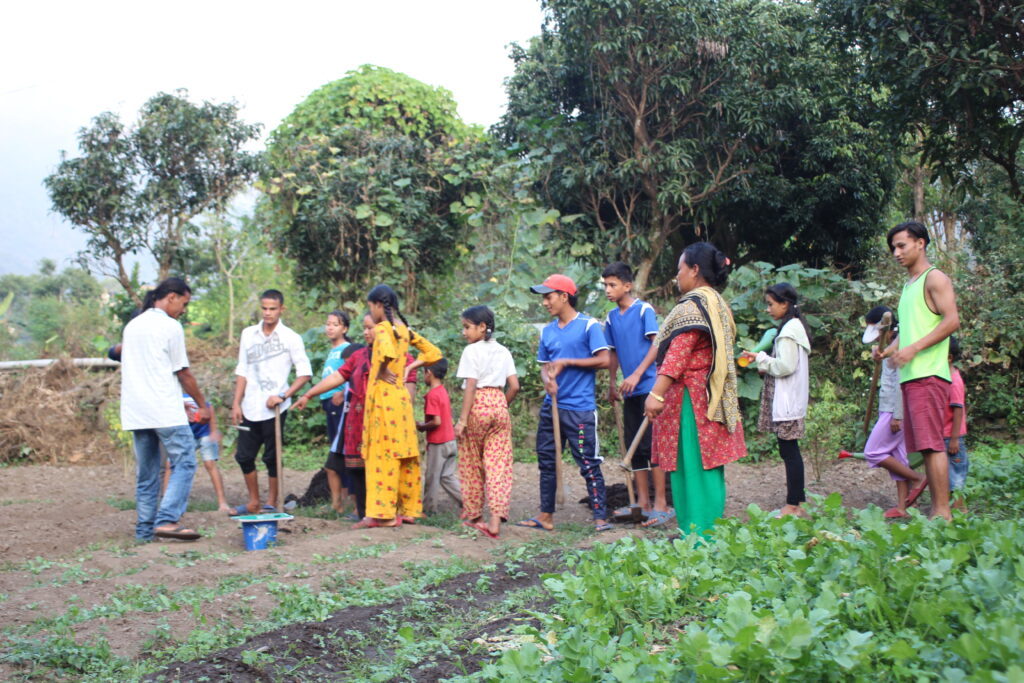 The Namuna Bari project is possible thanks to the support of the City Council of Montornès del Valles, and has been possible during 2018-2020 thanks to the support of Ateneu del Món and the City Council of Sant Quirze del Vallès: