For many years now, no member of the Nepalese team of Amics del Nepal had come to Catalonia. This year, at the gates of the 25th anniversary, we have the current project coordinator, Kavita Gurung, among us.
For 17 days she has had an agenda full of meetings, visits and events:
The visit to the CRAE Puig d'Olena gave us good ideas for improvement, such as that of the collaborating families that we will try to launch Kathmandu imitating the program being done in Catalonia.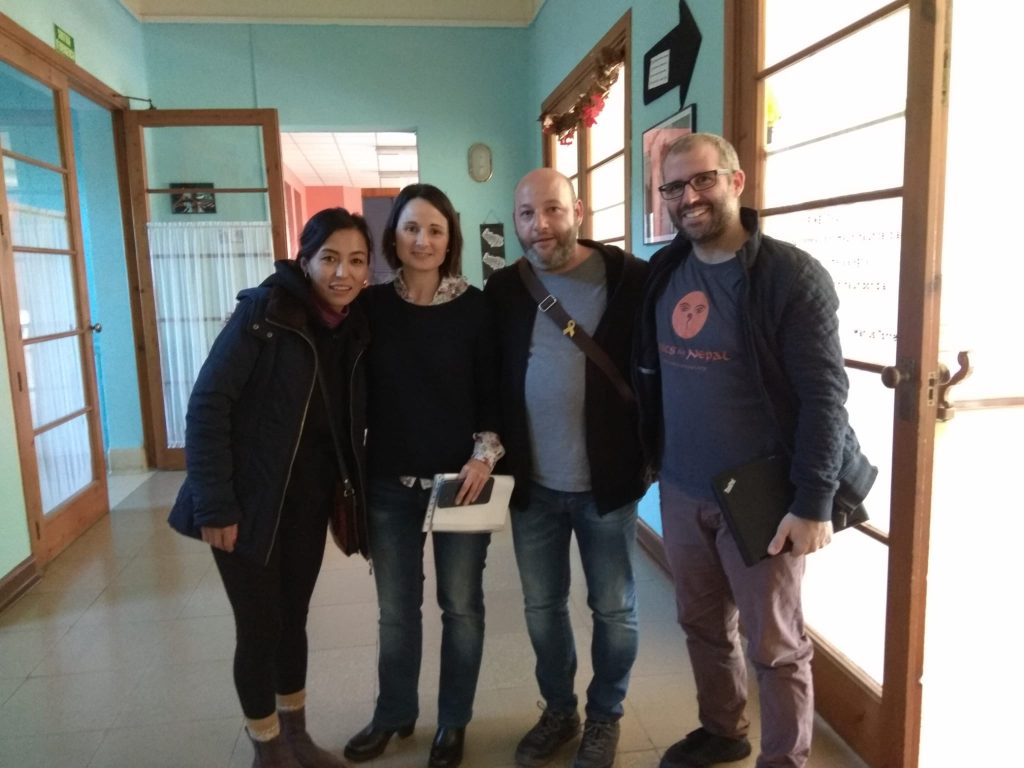 Talk and pica pica in Sant Quirze del Vallès organized by Ateneu del Món where the mayor and head of cooperation of the municipality also attended. Kavita was also invited to give a talk and debate with the students of 4th of ESO of the Salas Xandrí Institute of Sant Quirze. Thank you very much Sant Quirze!
Activities and solidarity snack at the Joan Blanquer school in Castellar del Vallès. When you enter the school you breathe Nepal, all the children know all about Nepal and the Bhimphedi Children's Home, and both they and the families participate in organizing solidarity snacks once a quarter. Thank you very much Castellar!
Kavita has also participated in the solidarity meals of Barcelona and Vilassar de Mar, where we made and ate tones of momos. This 2019 we have made nine solidarity meals in different locations, with a total collection of about € 7,000. Thank you very much to all those who make it possible!
In addition, Kavita has also been able to make other talks at the EOI of Terrassa, FEDAC Ripollet and meetings of the Board of Directors, working with volunteers and with the person in charge of cooperation of the faculty of education, psychology and sport of the Blanquerna University where we hope that A good collaboration project may arise.
Now we only have the annual Amics del Nepal meeting, where you are all invited, to meet Kavita and wish her a good trip back to Nepal where he must continue coordinating Amics del Nepal projects. We encourage you to come this Sunday, November 24 from 5:00 p.m. to 7:30 p.m. at the Municipal Conservatory of Music of Barcelona, ​​Bruc Street 110, Barcelona.