Last Sunday, November 27, a hundred people participated in the traditional Annual Meeting of Amics del Nepal, which took place at the La Violeta de Gràcia civic center, in Barcelona.It was a family evening that featured an extensive program of activities. Attendees were received with the Tika, following the Nepali tradition. Next, by the hand of the team of volunteers from Barcelona, ​​​​the two main new initiatives that the association has launched this year were presented in detail. On the one hand, the post-high school scholarships, which have been granted from this year. On the other hand, the new awareness project in Catalonia (Doc-Fest: https://www.amicsnepal.org/en/come-meet-us/school-doc-fest-2/) in which participate schools from the country and the beneficiaries of Amics del Nepal.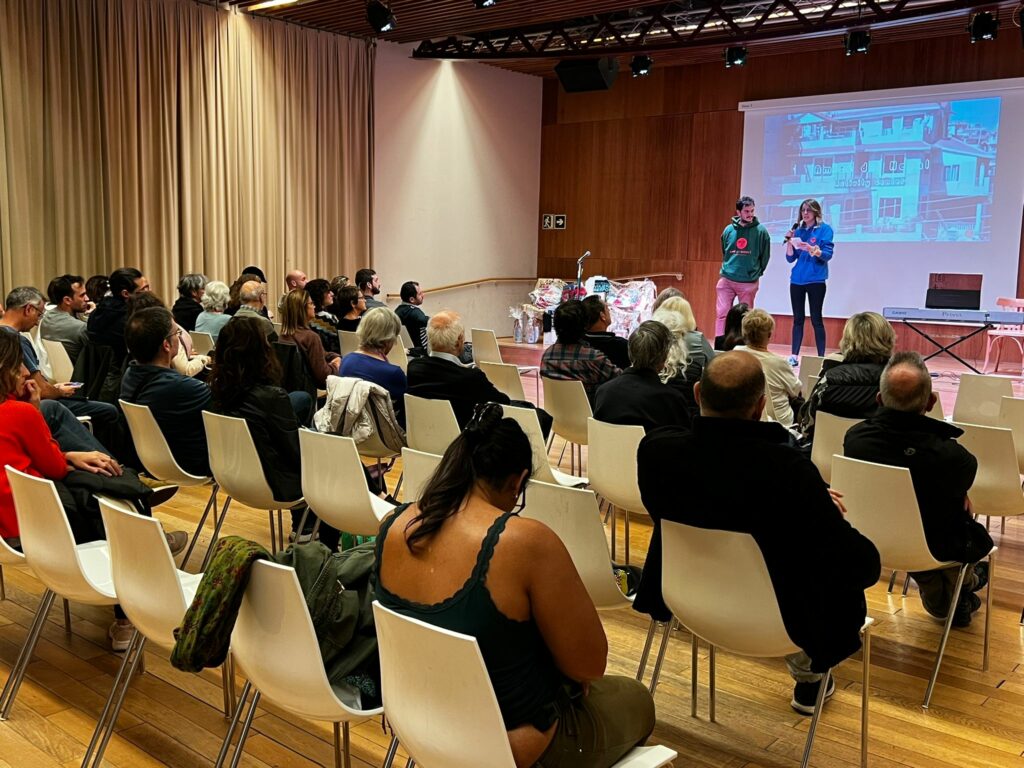 Those attending the meeting were also able to enjoy an exhibition of drawings made by children from Nepal and Catalonia, within the framework of an exchange project carried out by the Tinta i Vi studio of Sant Esteve Sesrovires (https://www.amicsnepal.org/en/2022/06/the-art-inauguration-a-great-success/). The paintings were even auctioned to raise funds to continue promoting new initiatives in Nepal.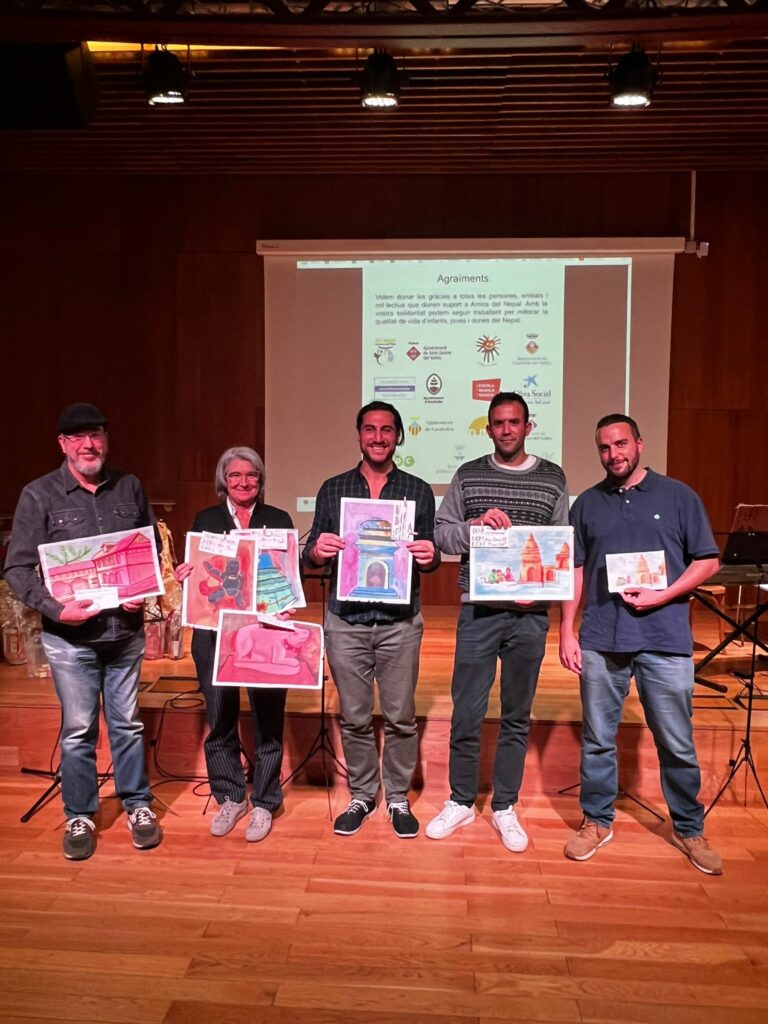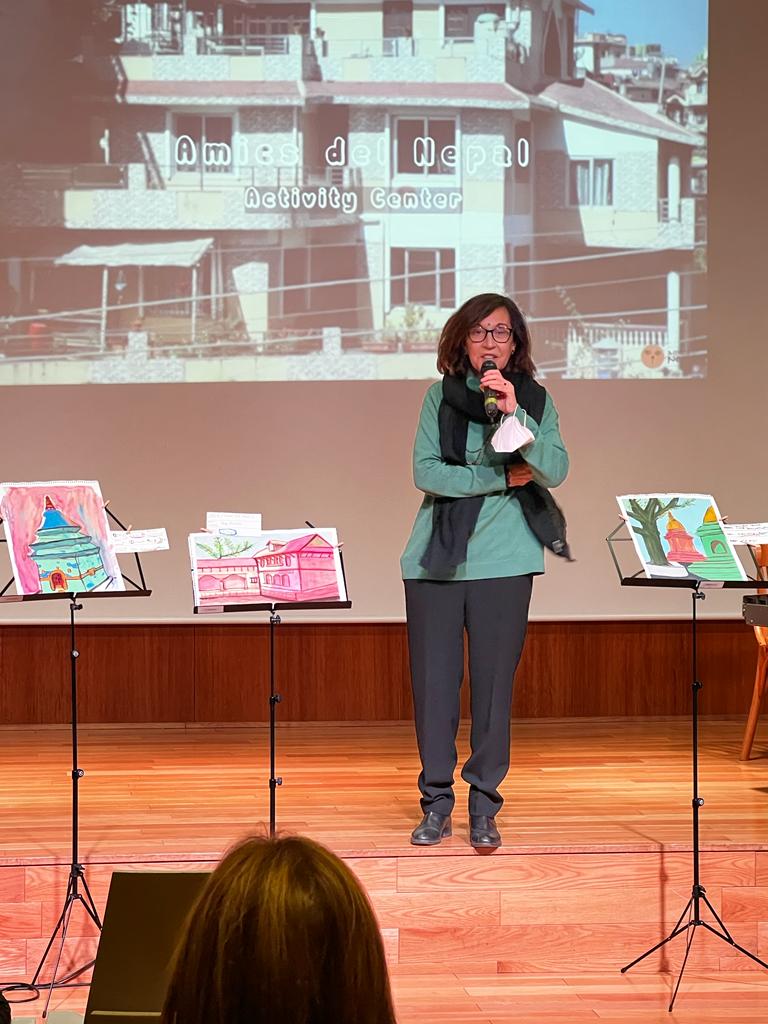 The event included the participation of students from the Barcelona Municipal Conservatory of Music, who surprised and moved with a piece composed by Gerard López, from the poem Haiku called "On kindness", written by Kavita Gurung, the director of Projects in Nepal:
You plant two seeds deep,
ain't no mountain high enough,
thousand flowers bloom.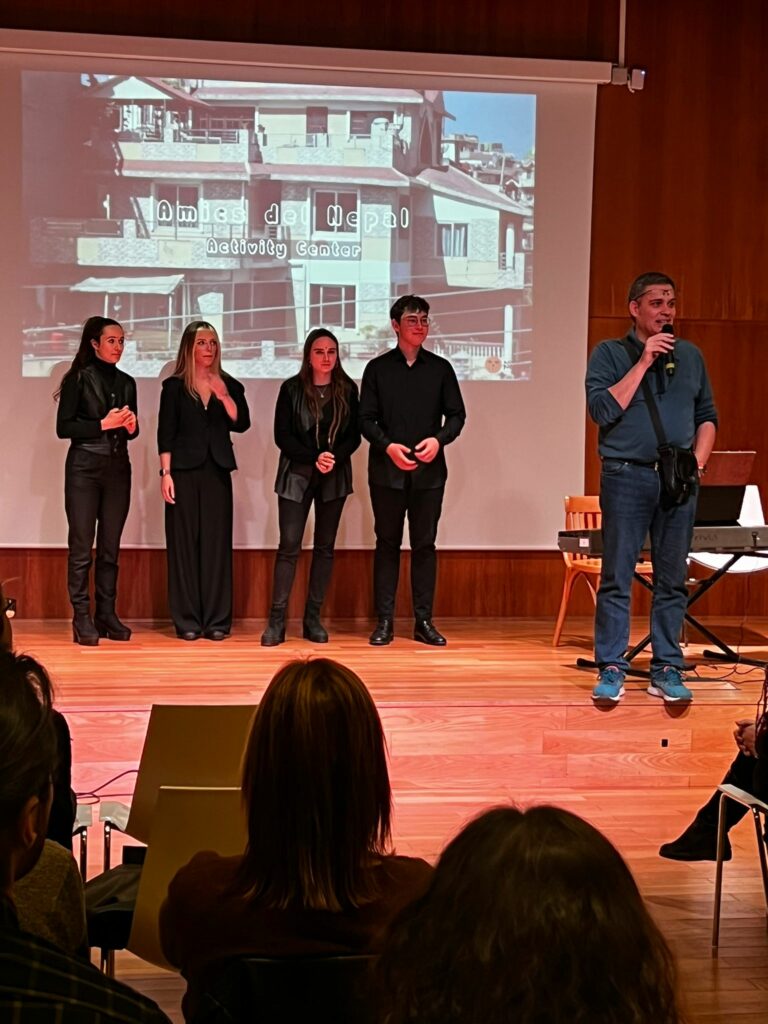 Finally, and as a tradition, the event closed with a Christmas raffle where numerous lots of products were raffled off, and with the organization of a solidarity parade, where the friends of the association were able to buy the Christmas lottery, the new calendar for the year 2023 and many Nepalese products and merchandising, ideal to give to family or friends on these special dates.