On the 27th of August, PBL 7 students went on a hike to Tarebheer guided by Pema and Kritan. Tarebheer is a great hike for beginners as this hike is not so difficult although it does maintain a continuous gradual steep.
All the students were very excited for the hike because they have never gone hiking before. They came to the Activity Centre at 11:00 am and we started our hike by 11:30 A.M. We went from Chabahil – Boudhanath – Tinchuli – Arubari – Gokarna – Tarebheer and carried our water and had a chatpatey snack in Gokarna. We reached Tarebheer at 2:25 PM which was earlier than we expected as the students were energetic and enthusiastic. The students did some sightseeing and we all played a famous Nepali game Rumal Lukai (hiding the handkerchief) in which all the student's sit in a circle and one of the students runs around and keeps the Rumal quietly on someone's behind. We played this game for some time but unfortunately it started to rain and we had to pack up. Then, all the students were taken back to the Activity Centre and they went home.
They were tired but satisfied that they got to be close to nature and spend their holiday with their friends. Amics del Nepal will continue conducting such hiking, sports and theatre in the future as well.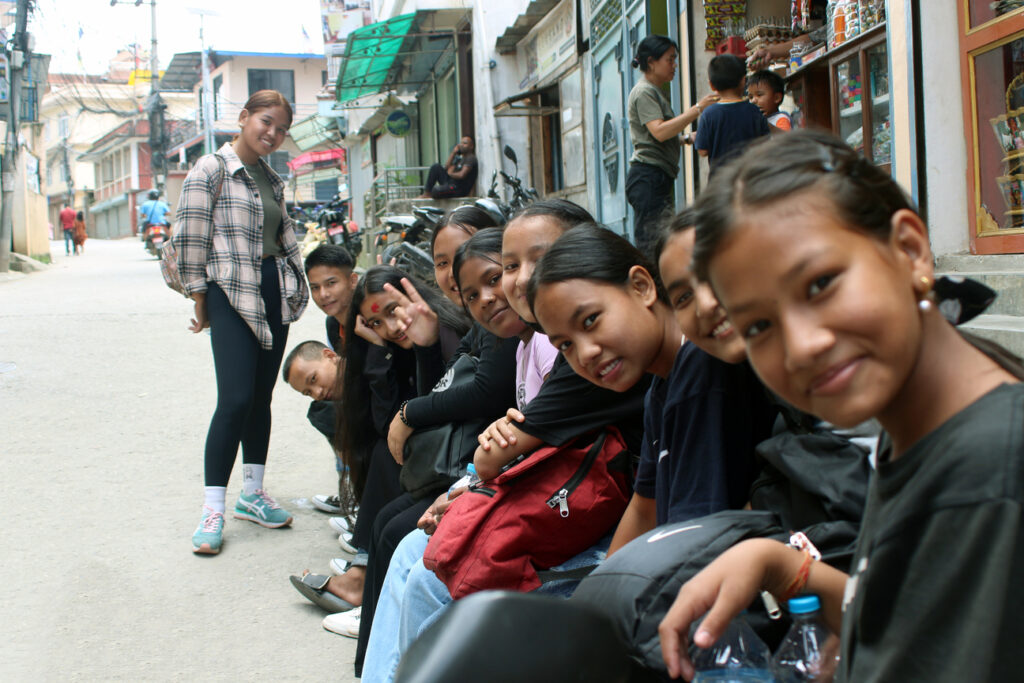 This project is possible thanks to the support of all the members of Amics de Nepal and the collaborating partners: