On the 16th of July, an oral health workshop was conducted among the children of Patan Children's Home. Around 56 students participated in the workshop however some senior students couldn't attend due to academic reasons. The main objective of the workshop was to promote oral health and hygiene. All the students were participative, and the senior girls were helpful and cooperative. During the event, students were introduced to oral health through a presentation followed by a floss activity and an art activity.
The art activity was conducted with the students of grades 3 to 7. All of the students were divided into 4 groups and were asked to draw a healthy tooth. The children became more competitive when they heard that there is a prize for the winner, but they also worked as a team and became more participative. All the paintings were beautifully done and all the students received their prizes.
The children were participative and long to learn new things which motivates Amics del Nepal to continue providing such activities and workshops in the future as well.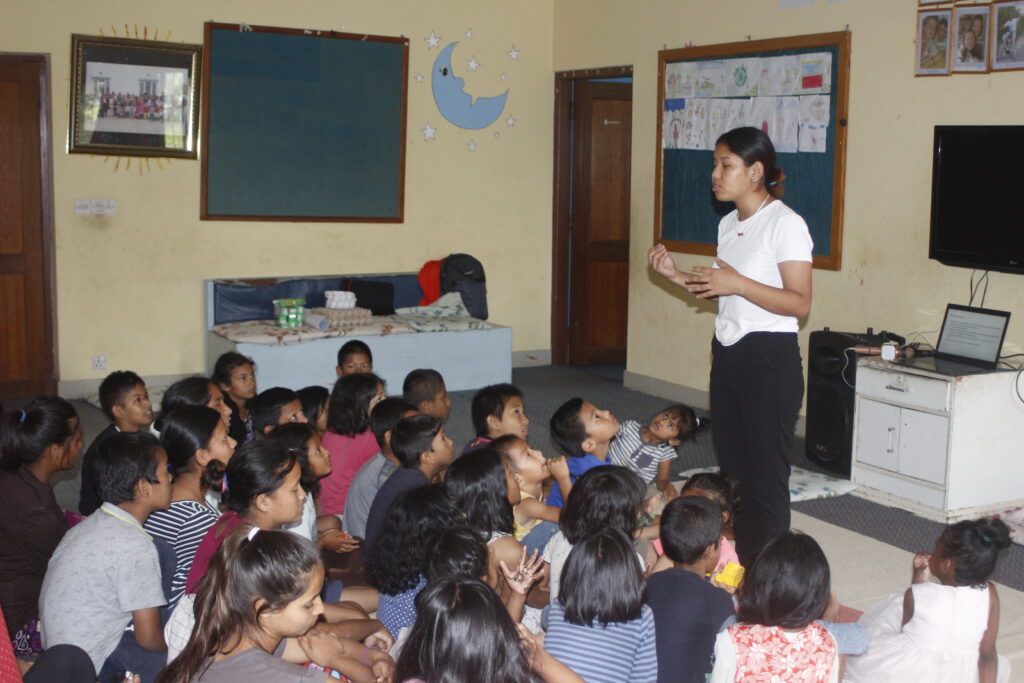 This project is possible thanks to the support of all the members of Amics de Nepal and the collaborating partners: