On the 25th of June, Complete Dental Clinic conducted a free dental checkup to all the children and youth beneficiaries at the Activity Centre. The main objective of this dental check up was to promote the beneficiaries' oral health from a young age aligning with Amics' heath goal of living in a loving, caring ,hygienic environment where they receive nutritional food and proper health care.
All the children and youth were excited for the check up. The doctors and volunteers were also cooperative and helpful. During the checkup, Amics staff were with the beneficiaries for support as some of them were quite nervous. The reports of the check up have been collected, which will be analysed and further treatment will be done as prescribed by the dentist.
We would like to extend our thanks to the Complete Dental Clinic for this collaboration.
We will be conducting such health checkups for our youth and children every year and help them promote a healthy lifestyle.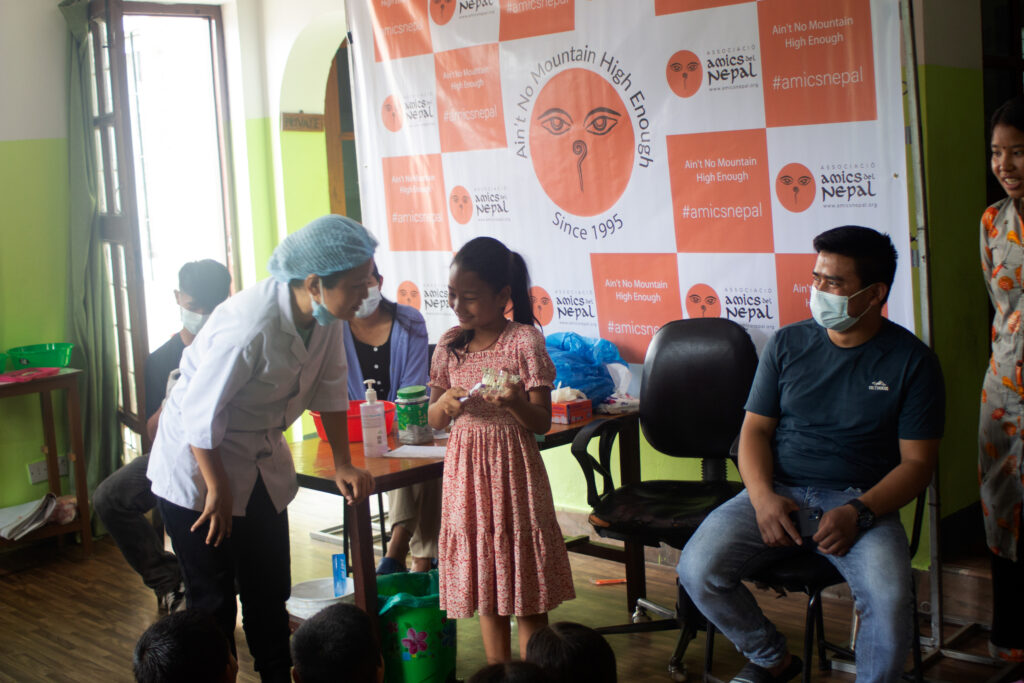 This project is possible thanks to the support of all the members of Amics de Nepal and the collaborating partners: