The six week long Amics del Nepal PBL (Project Based Learning) project on Fundraising and Solidarity theme had its closing on 15th January, 2022. Nine children from grade 6 and 7 actively participated in this project. Children were introduced to the concept of fundraising & solidarity through various interesting videos, activities and presentations.
The project had its finale as an art exhibition on cultural heritage images. The session was supported by an art instructor to help the children in their art preparation. Throughout the project implementation, students were exposed to drawing, coloring and painting techniques. Aside from that, they also had a field visit to observe and explore cultural heritage sites for their art preparation. They were able to observe and explore the places in order to create their painting. Students chose different monuments, buildings, statues and temples for their painting to represent cultural heritage themes. By the end of the session, each of the students were able to produce a beautiful artwork of their own. Towards the end of the session, students also learned to present their final artwork during which they developed their communication skills. The final presentation of the artworks was done among the PBL students' parents and Experiential Learning students.
The art exhibition was one of the new experiences that the students of PBL had. Thus, art has always been one of the ways to promote expression and creativity of every student.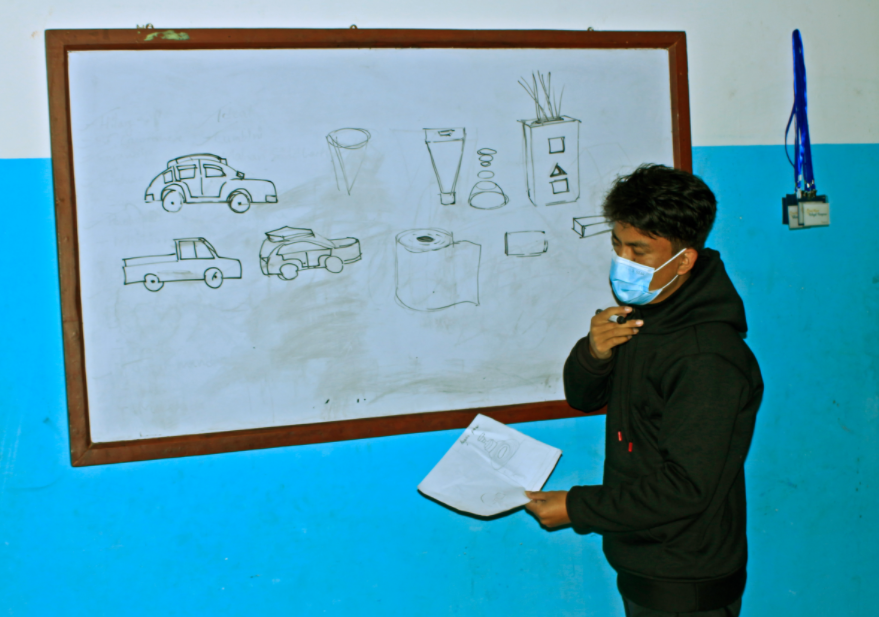 These paintings have already reached the promoter of the initiative, Marta Arañó, artist from Sant Esteve Sesrovires, who will organize a joint exhibition with the works of her students on June 29 at 6:30 p.m. Thank you so much for the Marta initiative!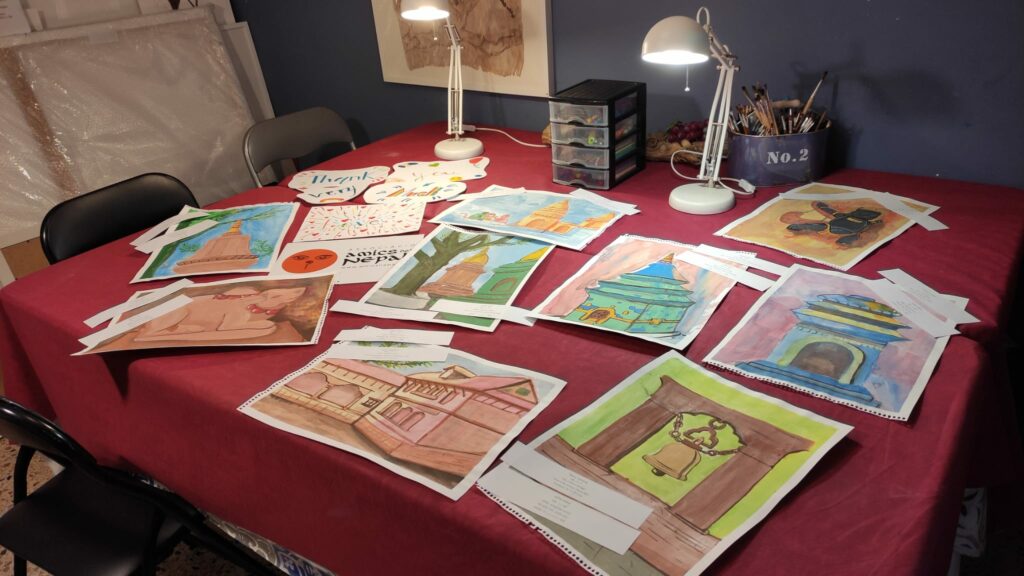 This project is possible thanks to the support of all the members of Amics de Nepal and the collaborating partners: