Social Week is a project of Amics del Nepal designed for the youth in their first year of higher secondary schooling. The project is experiential and participative and is socially responsive in its essence.
The first session of Social Week i.e. Social Week.01 had its closing on the occasion of International Women's Day, 8th March. The seven weeks long Social Week.01 project aims at understanding women's rights and responsibilities.
Initially, they were exposed to research, planning, implementation, and presentation skills to develop the project. Concepts of rights, responsibilities, theater play, guest speaker sessions were other topics that the youth were exposed to for a better understanding of the issue of women's rights in Nepal. After being exposed to those concepts, the youth worked together to develop the theater play based on "Women's Right".
The theater play was presented at Bhimphedi Balmandir, one of the Children's Homes being supported by Amics del Nepal. On the same day, the Women Literacy Project from Bhimphedi Balmandir also performed a song at the event.
Soon the youth will be starting with another social project based on environment for World Environment Day, June 5.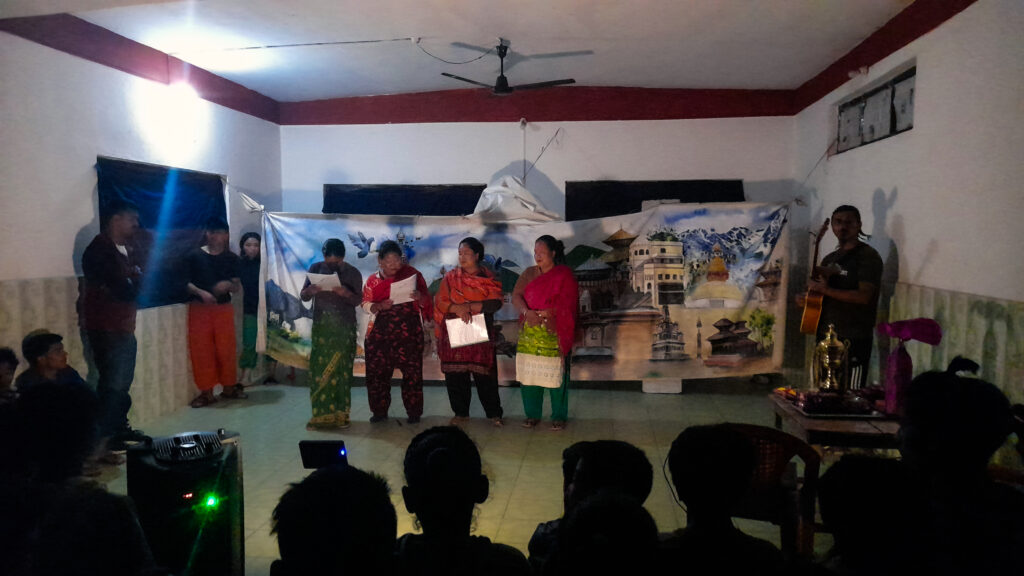 With the support of the city Hall of Castellar del Vallès and Montornès del Vallès